If you are starting a detox or inpatient program for the first time, you may be experiencing some anxiety as to what you should expect when you arrive. How can you prepare? What will be expected of you? An inpatient or residential program will provide for many of your needs, but there are a few things you will want to come prepared with. When you speak to intake coordinators, they will help you make sure you arrive for treatment with everything you need, but there are some items you may want to make your stay more comfortable.
Many treatment centers will have strict policies as to what you are allowed to bring, and there may be a few prohibited items that you're not allowed to bring. Knowing what to bring and what not to bring won't just ensure that you will arrive at treatment ready to meet the challenge of your recovery head-on, it may also give you some peace of mind as you take the first steps on your road to recovery.
However, it's important to note that you will go through an intake an assessment process where they will help make sure you have what you need and that you don't have any prohibited items. It will be good to do some preparation, but don't let it be a source of stress, because there will be someone to help you along the way.
Learn more about drug rehab and what you should bring to prepare.
Prohibited Items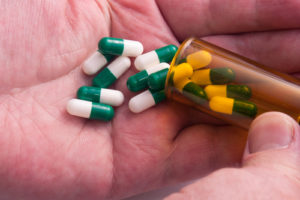 Treatment centers, especially inpatient treatment programs, are responsible for the safety and well-being of the people that are going through treatment. For that reason, federal and states laws and company policies strictly govern what can and can't be brought into a treatment center. Anything that might jeopardize the safety of other clients or yourself will be prohibited. Things that might affect the sobriety of other clients will also be banned. When you go through a residential program, you will most likely share a room with someone else.
This is partly to use the rehab center's space efficiently, but it also fulfills a therapeutic function too. While you are going through treatment, isolation can be especially bad for you. Making connections with other people is a key part of an effective recovery process. Sharing space also requires you to build your social skills and learn or relearn how to live and work with other people. However, sharing space also means being cognizant of the needs and sensitivities of other people, and that may affect what you bring to treatment.
Here are a few things you should leave out of your luggage while you are packing for treatment:
Weapons
Even decorative weapons may be dangerous. For everyone's safety, guns, blades, and other weapons or sharp tools should be left at home.
Drugs, Alcohol, and Drug Paraphernalia
It goes without saying, but you shouldn't bring drugs or alcohol to addiction treatment. Even paraphernalia without any drugs can be triggering to some, causing powerful drug cravings.
Unnecessary Medications or Products Containing Alcohol
Medical staff and clinicians will make sure you get any necessary medication you need to be safe and comfortable. While you are going through withdrawal, your brain will be desperate for anything that can satiate your cravings. Some people even use alcohol-containing hand sanitizers or mouth-wash.
Lewd or Pornographic Imagery
Porn or sexual media may not put other people in danger, but it may make them uncomfortable. While you are going through detox, withdrawal, and treatment, you may be uncomfortable and even irritable. Being courteous to others goes a long way in facilitating a comfortable atmosphere that's ideal for recovery.
Items You Won't Need
While there are some items you won't be allowed to bring, there are others that will be generally unnecessary. You may need other things on your way to treatment that will become unnecessary once you arrive. For instance, you will need a phone to coordinate with people as you travel to the treatment center. If your treatment center is coordinating flights, pickups, and drop off, you will need to be reachable throughout the journey. However, once you arrive, you will not be allowed to keep your phone with you at all times. People going through treatment might be tempted to contact friends or dealers that can help them get drugs. Browsing social media to see what your friends are doing might also cause triggers that can be challenging in the early stages of treatment.
For that reason, leave devices that connect to the internet at home. Keep your phone as you travel, but once you get there, you'll be asked to put it into safekeeping until you complete treatment. In some cases, you can keep a list of people and phone numbers to use the facility phones to contact loved ones.
You may also want snacks and food on your way to treatment, but your needs will be provided for once you are there. However, if you have a favorite snack, it doesn't hurt to bring it along as long as it's allowed by your specific rehab center. For the same reason, you will not need large amounts of cash or credit cards while you are in treatment.
Items You Should Bring
Clothing
While you're in treatment, you will want to be as comfortable as possible. For that reason, it's important to pack comfortable clothing and shoes. After your initial detox phase, you may have opportunities to participate in physical activities, so you might also want to pack activewear and tennis shoes. If your treatment center is in a colder climate, you will also want to pack warm clothing. Even if you go to a treatment center in a warm region or the summer, you may want to pack a light sweater, especially if you tend to get cold in cool air conditioning. You won't be able to use a pool or hot tub while you are going through withdrawal since that can be dangerous, but you may have access to a pool in later stages of treatment, so a bathing suit would be good to pack.
Entertainment
During treatment, you will have plenty to do each day, but when you have downtime, it may be comforting to have some entertainment to unwind with at the end of the day. Handheld games and music players are good options for portable entertainment. It's important to make sure that your devices don't connect to the internet. There are a variety of low-cost mp3 players that can hold all of your music without connecting to the web.
Seeking Addiction Treatment
If you or someone you know is struggling with a substance use disorder, and you'd like to learn more about the treatment options that might be available, there is help available. Speak to an addiction treatment specialist at Serenity at Summit to learn more about addiction treatment. We can lead you out of active addiction and into a lasting recovery. Call 844-432-0416 to hear about the different therapy options that are available and how they might be able to help you. Addiction may be a chronic disease, but it's one that can be treated with the right help and professionals at your side.