The city of Worcester, Massachusetts, is located west of Boston and boasts a population of around 184,500 hard-working people. Nine colleges and universities lie within its borders and call the city home. Worcester also offers diverse restaurants and activities to suit many different tastes and lifestyles.
There are 10 municipalities in the state, and as one, Worcester experiences a climbing rate of fatal drug overdoses. Heroin and opioid-related drug overdoses rose over 50 percent from 2014 to 2018. Fentanyl was found in 41.6 percent of the state's opioid-related overdose victims, according to their Department of Public Health (DPH) data, in 2014. Four years later, 89 percent of overdose victims tested positive for fentanyl. 
A news report from the Worcester Business Journal states that, "The county is one of three counties in Massachusetts and eight across New England to be hit by the broadest array of opioids: prescription opioids, heroin, and prescription–synthetic opioids, such as fentanyl."
Alcohol abuse is another issue in the city and county of Worcester. It is the only legal substance in the United States. The legal drinking age throughout the country is 21. The National Minimum Drinking Age Act was passed in 1984, establishing the age as the minimum legal purchase age.
If all these statistics seem worrisome, there is hope for people who want to become drug-free. Residents in Worcester and the surrounding areas have several options, including the fully accredited Serenity at Summit.
Worcester Drug Rehab Statistics
A report of the primary substance of use when entering addiction treatment indicated that opioids and alcohol were the top two substances of abuse in Worcester from 2000 to 2015. The National Institutes of Health relays that substance abuse costs top more than $700 billion annually in the United States.
Most Commonly Abused Substances in Worcester
Opioids and synthetic opioids are commonly abused drugs in Worcester. Eighty-six percent of deaths involving stimulants also involved opioids, according to state data. Information from the National Institute on Drug Abuse (NIDA) relays that the state as a whole has experienced 88 percent of drug overdose deaths involved at least one opioid in 2018.
2014 was a bad year for people who fatally overdosed on fentanyl-included drugs. The very powerful drug was discovered in close to 42 percent of the state's opioid-related overdose victims, according to a DPH data brief. Only four years later, 89 percent of overdose victims tested positive for fentanyl.
People who entered addiction treatment in 2017 listed these three substances as their main reason for entering treatment: heroin, alcohol, and crack/cocaine. The state notes that there were 109,002 people who were admitted to drug rehab in fiscal year 2017.
Worcester Drug Rehab History and Rankings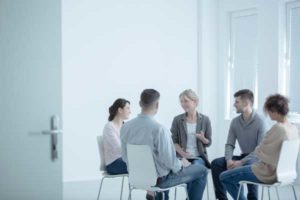 Despite the rise in drug overdose deaths, Worcester has teamed up with sharp-minded tech students to develop and launch a smartphone application called Stigma Free Worcester, which informs the user about local substance abuse resources.
The Worcester Quality of Life Task Force travels to homeless encampments around the city, providing aid to low-income residents.
Other drug rehab resources in the area include Serenity at Summit, an accredited addiction treatment center.
Quick Treatment Facts
Addiction is a disease that is chronic. It's diagnosed as a severe substance use disorder. Addiction comes with underlying issues that are caused by it or contribute to it. Co-occurring issues can include mental health issues, physical conditions, past trauma, and economic issues. 
Treatment is an ongoing process that may involve a variety of therapies depending on needs. Addiction treatment starts with an assessment process with a therapist where a treatment plan is created and designed to meet the specific needs of the client. Addiction treatment also needs to treat medical, psychological, and social issues that are related to the substance use disorder.