Drug abuse in the United States is a serious problem that is affecting communities across the country. It is estimated that between 1999 and 2016, more than 630,000 people died from a drug overdose in the United States. This all stemmed from the 1990s when prescription opioids were sought out to treat a dramatic increase in chronic pain. Opioid drugs have been around for decades, but it wasn't until pharmaceutical representatives assured physicians that their products were not addictive. It was this wave that created the new era of addiction we have all become so accustomed to hearing about.
In 2006, healthcare providers were writing 72.4 opioid prescriptions per 100 persons throughout the country. This rate increased annually by 3 percent in 2010, and by 2017, it had decreased by 8.2 percent. It was within the past few years that this crisis really began to emerge as a public health concern.
By 2016, statistics showed that an estimated 48.5 million individuals age 12 or over-reported the use of illicit drugs or misuse of prescription drugs in the past year. This estimate includes all illicit drugs such as marijuana, heroin, inhalants, methamphetamines, and opioids. In that same year, there were a record number of overdose death at a rate of 19.8 per 100,000 individuals. This totaled 63,632 individuals.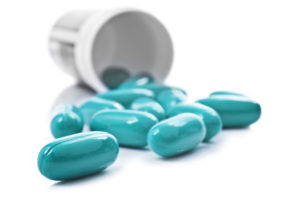 Opioid prescriptions had decreased dramatically through the end of 2017 while high-dose prescribing had also dipped. The data collected from the U.S. Centers for Disease Control and Prevention (CDC) showed that suggested sustained efforts are needed to continue with this downward trend we are witnessing.
In 2017, Massachusetts was among the states with the lowest prescribing and dosage rates in the country at 40.1 per 100 persons, whereas Alabama led the nation at 107.2 per 100 persons. With the problem so severe in the northeastern United States, Massachusetts had to cut back on prescriptions significantly.
The issue, however, is that individuals who are already addicted to opioids and have their prescriptions either cut in half or abolished by their doctors are still going to find ways to get high. Cue in the heroin epidemic. Drugs like OxyContin are much more expensive on the black market, which will push those addicted to choosing cheaper alternatives such as heroin.
Massachusetts Drug Statistics
The Boston Medical Center provided a new study recently that suggests opioid addiction in Massachusetts is much worse than previously thought. New research has recently emerged that the crisis could be up to four times worse than originally estimated. The results of their studies showed that opioid-use disorder (OUD) in Massachusetts among people age 11 years or older was 2.72 percent in 2011, and that number almost doubled to 4.6 percent by 2015. This translates to 275,000 residents of the state dealing with an opioid use disorder.
To delve even deeper, more than half of those with opioid addiction hasn't been accounted for because they have not obtained health care services for these issues.
In the first six months of 2018, there were 657 confirmed opioid-related overdose deaths, andthe Massachusetts Department of Public Health estimates there will be an additional 322 to 396 before the year concludes. What this shows is that even with tighter regulations on how these substances are prescribed, we are still seeing a rise, statistically speaking, in opioid-related deaths. As mentioned earlier in the article, those with addiction problems are not going to just stop because they cannot obtain the drugs from a doctor; they are going to continue using despite all consequences. This will lead them to street drugs such as heroin or fentanyl.
The growing number of fatal opioid overdoses in counties in the Commonwealth have Salem, Mass., police Capt. Conrad J. Prosniewski discussing how "horrific" it still is. In an article in The Telegram, he said, "I don't know anyone who hasn't had this issue affect them personally in one way or another."
I don't know anyone who hasn't had this issue affect them personally in one way or another.
Conrad J. Prosniewski
In an effort to throw a wet towel on this fire and mitigate some of the damage, Prosniewski has made combating opioids at the forefront of the police department's battle. While it has yielded some positive results, there is still much more progress to be made. "There's certainly been a tremendous amount of mobilization," he said.
Although some progress has been made, it is still nearly 50 percent more than it was five years ago.  In the Massachusetts communities of Burlington, Falmouth, Gloucester, Marshfield, and Shrewsbury, they are watching the numbers steadily increase as the death toll climbs. One reason the death toll has begun to decrease in some cities isn't because opioid use has declined, but because of the expansion of the use of naloxone (Narcan). As this continues, we will see the numbers of death decline. The question is, however, is naloxone helping or hurting? It saves lives, which is invaluable, but this has become a crutch to those not wanting to quit and knowing their lives are safe because of Narcan.
New Jersey Drug Statistics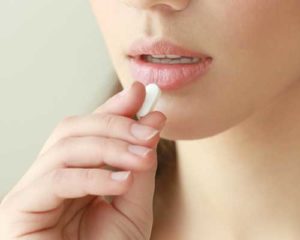 New Jersey is on pace to have the single most drug overdose deaths in 2018 on record. Statistics show a record-shattering pace that could reach 3,000 people in the state by the year's end. In NJ.com's news article, it mentions that the opioid crisis is likely to kill more people than "the flu, Alzheimer's disease, breast cancer, colon cancer, cervical cancer, prostate cancer, homicide, suicide, and car accidents" combined in 2018. Drug deaths in New Jersey are on pace to become the sixth-leading cause of death in the state. It is dealing with a crisis never before seen, and the answer to combat it is not so simple.
Heroin and fentanyl have accounted for a huge part of the drug deaths in New Jersey. Heroin was linked to 1,347 deaths in 2016 alone, which was a sharp increase from years past. Fentanyl was linked to 818 deaths in 2016, which saw an increase from 417 in 2015. Each year, these numbers continue to rise, and lawmakers are almost at a loss of words for what is going on in their state. They have taken aggressive measures to reverse the increased drug use, but lawmakers admit they were unlikely to have immediate effects.
If these statistics have shown anything that we have discussed, it is that the United States as a whole is doing something wrong. While those who use must take responsibility for their use, it's important to remember addiction is a disease, and it is the responsibility of our lawmakers to ensure the safety of their citizens. With that, it has been a giant failure on their part to keep us safe from this epidemic, and it costs the country billions in the process.
Combating Substance Abuse In The Northeast
While the numbers do show some decrease in use throughout the country based on some initiatives passed by lawmakers, there is still much more work to do. At the end of 2017, President Donald Trump declared the epidemic a public health emergency because of the sheer volume of opioid addiction. This allowed resources to be freed to allow more access to treatment.
Trump said, "We are dealing with the worst drug crisis in American history." The administration was also set to release an ad campaign so that younger Americans can see the devastation that drugs have on people's lives.
Fast forward to 2018, and there have been efforts across the board from large organizations to help combat this ongoing problem.
Amazon: Amazon will help first-responders more efficiently across critical medical records and has reprogrammed Alexa to answer important questions about opioids and addiction.
Belden Industries: Belden has offered to expand its rehab and employment program and provide a blueprint for companies to adopt and recruit and retain employees supporting recovery.
Google: Google has created a Locator Tool for National Take-Back Day that it will promote on the Google.com homepage, and will launch a partnership with Walgreens to display permanent drug disposal locations on Google Maps.
Johnson & Johnson: Johnson & Johnson will continue educating America's nurses and physicians to fight substance abuse and launched an opioid addiction awareness campaign that reached more than 2.5 million expectant parents via BabyCenter.
This is just to name a few of the large corporation in the U.S. that are contributing in some fashion to this crisis. You can see the full list by visiting the White House's website. If you or a loved one is struggling with addiction, it is important that you take the next steps to improve your life. You don't want to become the victim of circumstance and be the next statistic. Take control of your life and get the help you deserve.
Start Your Recovery Journey Today
If you or a loved one is struggling with addiction and you would like to learn more about your treatment options and 12-step therapy, call Serenity at Summit. We provide detox and residential services in New Jersey and Massachusetts.