Manhattan is the heart of New York City, one of the five boroughs and the most densely populated sections of the Big Apple. Home to numerous tourist attractions, such as the Empire State Building and Times Square, as well as big business and major cultural sites, Manhattan also has a dangerous side.
Drug use and abuse are rampant. Cocaine, heroin, prescription opioids, alcohol, and marijuana are common drugs of abuse.
The New York Times publishes that it is even possible to score drugs at the local McDonald's in Manhattan just off Times Square, where police have been called over 200 times. In close proximity to methadone clinics and needle exchange programs, this iconic eatery is a landing ground for New Yorkers battling addiction and a testament to drug use patterns in the area.
Stats on Use
Roughly nine percent of the New York City (NYC) adult population struggled with addiction in the year leading up to surveys conducted between 2012 and 2014, the National Drug Early Warning System (NDEWS) reports.
Primary Drugs of Abuse, As Determined by People Admitted to Treatment Programs in 2015, Include the Following in Order:
Heroin
Alcohol
Marijuana
Cocaine
Prescription opioids
Cocaine and crack cocaine have traditionally been an inner city issue throughout the United States. In New York City, about one in 12 people seeking treatment for drug abuse and addiction cited cocaine or crack as their primary drug of abuse.
Heroin was the number one cited drug of abuse, and it has consistently had a significant presence in NYC and Manhattan.
Marijuana has risen up the ranks as a drug of abuse and concern in New York City. It is the second-most cited primary drug of abuse, excluding alcohol, behind only heroin.
Prescription drug abuse continues to be an issue in New York City as well, although efforts to combat this may be impacting medication misuse while also increasing illicit opioid abuse, including abuse of both heroin and illicit fentanyl.
Manhattan is considered an epicenter for culture but also for drug use and addiction in New York City and the state of New York.
The Heroin Capital of America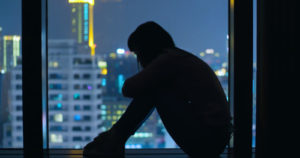 Heroin has a long and storied past in New York City, where the drug rose in popularity as early as the beginning of the 1900s. This quickly made New York City the "heroin capital" of the United States, Vice reports.
In the 1920s, the majority of those abusing heroin were white males in low-income areas who struggled economically. This has not changed drastically, although the U.S. Centers for Disease Control and Prevention (CDC) publishes that in recent years, heroin use has increased in demographics that traditionally showed low rates of abuse, including women, people with more financial means, and those with private health insurance coverage.
Heroin branding began in New York City as a method for drug dealers to differentiate their product in the 1970s. This type of "brand-name" for drugs has expanded throughout the American drug trade as a way for users to identify what they deem to be a quality product.
In the 1960s, injection heroin use increased. New York City was later dubbed the center of the HIV public health epidemic in the United States.
In the 1960s, heroin "shooting galleries" were found throughout the Upper West Side and Harlem. By the 1970s, drug dealers had moved mostly to the Lower East Side.
Law enforcement efforts to shut down the heroin trade in the 1980s did manage to stem the tide for a bit, but by the early 1990s, the narcotics drug trade in the Lower East Side was back in full swing.
Technology pushed the drug trade from the streets into more of a delivery service in the late 1990s. It is even less conspicuous today. 
NYC became the first city to roll out methadone maintenance treatment, which can lower mortality rates up to 700 percent for individuals battling heroin addiction.
As of 2016, there were 69 Opioid Treatment Programs (OTPs) in New York City certified by the New York State Office of Alcoholism and Substance Abuse (OASAS). Nearly half of these are located in Manhattan. 
HIV Epidemic and Needle Exchanges in NYC
By the early 1990s, NYC was experiencing the highest rates of HIV-infected injection drug users (IDUs) of any city in the world, the National Research Council publishes. In 1992, half of all IDUs were infected with HIV.
Needle exchange programs were legalized in the early 1990s in New York City, helping to reduce the number of HIV infections and AIDS diagnoses related to injection drug use.
The New York State Department of Health AIDS Institute publishes that as of 2012, the risk for HIV from injection drug use has dropped to a mere three percent, thanks to harm reduction measures, including clean needle exchanges and over-the-counter syringe purchasing options.
There are multiple NYS Syringe Exchange Programs throughout NYC. The state offers individuals the opportunity to exchange dirty needles and syringes with clean ones to minimize the spread of infectious diseases, such as HIV and hepatitis. 
Drug Overdose Trends in NYC
Drug overdoses, and especially those involving opioid drugs, are steadily increasing in New York City. 
NYC saw nearly a 50 percent spike in drug overdose deaths in 2016 over 2015, with 1,374 people dying, NYC Health publishes.
Heroin was the number one substance involved in drug overdose deaths in New York City (55 percent), and fentanyl was the second-most involved drug (44 percent).
Fentanyl is a dangerous synthetic opioid that is more potent than most other opioids, including heroin. It can be manufactured illicitly in underground laboratories, and it has been found laced into drugs like heroin, counterfeit prescription opioid and benzodiazepine drugs, and cocaine in NYC.
Fentanyl is also used to stretch or cut into these drugs to make the product go further. Users often don't even know it is present in the drug they are taking.
In 2016, eight out of 10 drug overdose deaths in New York City involved an opioid drug, and three-quarters of all drug overdose deaths involved heroin and/or fentanyl. Most drug overdose deaths (93 percent) involved more than one substance.
The National Institute on Drug Abuse (NIDA) publishes that opioid overdose death rates in New York are higher than national averages. In 2016, approximately 15.1 people per 100,000 people died from an opioid overdose in New York while the national average was 13.3 deaths per 100,000.
Overdose fatalities involving prescription opioids, heroin, and synthetic opioids like fentanyl have all increased over the past several years. Heroin and prescription overdose fatalities have close to doubled from 2009 to 2016, while overdose deaths involving synthetic opioids jumped up to 10 times as many.
Opioid drug abuse, overdose, and addiction are considered public health concerns in New York. There are over 700 pharmacies in the city dispensing naloxone to residents to help save lives, the Daily News reports. Naloxone is an opioid antagonist drug that can reverse an opioid overdose.
Treatment and Drug Addiction Resources in Manhattan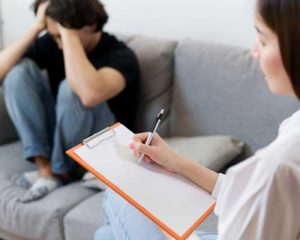 NY OASAS provides prevention, treatment, and recovery services for NYC residents through a community-based health care model. NY OASAS provides an interactive Treatment Availability Dashboard that helps individuals find local treatment services by type and location, providing real-time information on beds and space in treatment programs.
There are many options for treatment in Manhattan, offering detox, counseling and therapy, relapse prevention and skills workshops, support group meetings, medication management, and aftercare services. Local treatment providers include:
The Behavioral Health Treatment Services Locator operated by the Substance Abuse and Mental Health Services Administration (SAMHSA) is a great tool for finding local addiction and mental health treatment services that are licensed by state agencies. They are listed by zip code and the type of services provided.
Drug abuse and addiction treatment come in many forms. There is a wide range of options to support recovery in Manhattan.