Imagine a drug that can heal pain as well as potent narcotics like OxyContin but has only a fraction of the addiction potential. It sounds made up, right? Unfortunately, that's true. For many years, it was believed that tramadol was going to be the miracle drug that could heal pain like its stronger counterparts with a fraction of the addiction potential. However, as time moved forward, we began to see that wasn't the case.
Tramadol was released to the general public in 1995 under the brand name Ultram with high expectations. In a time before the opioid crisis emerged on the scene, alternatives were being sought out to avoid precisely what is happening right now. With 130 people dying every day in the United States from opioid overdoses, tramadol was necessary. It promised the world but under-delivered in what it was designed to do.
If the drug did not cause dependency, it would not be abused, clinicians mentioned, but the first trials yielded very different results based on its route of administration. The drug was provided intravenously to those testing its effects, and it wasn't until later that clinicians found it was much more potent in the form of a pill. The doctors were confident in their findings and began to prescribe the drug widely as an alternative to narcotics for pain relief.
Forty-five million prescriptions were written for the drug in the U.S. alone in 2013, and emergency rooms were the first to notice this new trend of overdoses from tramadol. The United States wasn't the only country experiencing a similar outcome from tramadol use; reports showed that it was becoming common in other countries like Cameroon and Nigeria in Africa.
The two countries reported a high number of overdoses affecting them as well. The new information led to the U.S. Drug Enforcement Administration (DEA) to change the drug to a Schedule IV substance in 2014.
Tramadol is enjoyed by many because it has antidepressant effects, and it produces euphoria associated with opioid use. Unlike other opiate drugs, however, it provides feelings of energy that will not leave the user drowsy. For these reasons, it made the substance appealing to those who use it recreationally. It offers users the positives of opiate drugs without experiencing any of the adverse side effects.
The most dangerous aspect of tramadol is that the drug is widely considered to be safe. Regardless of how it's viewed, it is still an opioid drug. Based on the current state of affairs in the United States, any drug that possesses characteristics of drugs like heroin is dangerous despite what is said.
In 2016, there were 42,000 deaths, which is more than any other year on record. It's time to start talking about the risks and dangers of tramadol including seizures, addiction, and more.
What Is Tramadol?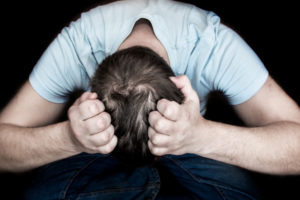 Tramadol falls under the category of synthetic opioids and is used to treat mild-to-moderate pain. The drug is available solely by prescription, and it was approved in the United States in 1995 as an alternative to more potent opiate drugs. It comes in a variety of forms such as extended-release and long-acting tablets that offer pain relief for more extended periods. It is often associated with treating individuals who struggle with chronic ongoing pain.
Tramadol falls into a group of medications known as opioid analgesics, and it acts in the central nervous system (CNS) to relieve pain. When it is taken for too long, it can become habit-forming. It can cause mental or physical dependence that can lead to side effects when stopped abruptly. When it binds to the brain's opioid receptors, it changes how the mind and body interpret messages of pain. Tramadol is known on the street as chill pills, OxyContin lite, and Ultras, among other names.
Can Tramadol Cause Seizures?
Unfortunately, tramadol has been known to cause seizures in those who abuse the drug and individuals who take it as prescribed. Since its status as an opioid drug, tramadol stimulates brain receptors and blocks pain. However, brain overactivity can influence cells to send abnormal signals.
Seizures occur when the brain's electrical system breaks down, and brain cells start to send abnormal signals. It causes the brain to send a surge of energy through the mind that results in the individual losing consciousness, convulsing, and having muscles that contract. The overall severity of a seizure will be determined by how much of the brain has been affected and will range from a short-term state of confusion to uncontrollable muscle movements and convulsions.
Tramadol-induced seizures more often than not will trigger a loss of consciousness, shaking, and a loss of bladder control. While the risk is small, the risk increased for seizures based on age, medical history, the frequency of use, and if they are consuming other drugs along with tramadol.
Other Side Effects of Tramadol
Recreational tramadol users tend to crush the pill into powder and snort them for a more instant and powerful high. Because of the quick onset and much more intense high, it leaves the user at a more significant risk of overdose. Signs of tramadol abuse include drowsiness, confusion, suppressed breathing, and in some cases, death.
Other Signs to Determine If Someone Is Using Tramadol Include:
Depression
Anxiety
Tolerance
Irritability
Mixing tramadol with other drugs
Using it in ways inconsistent with its purpose
Running out of tramadol before the prescription expires
Strained relationships with family or friends
Physical Signs of Tramadol Use Include:
Changes in appetite
Slurred speech
Pinned pupils
Headaches
Drowsiness
Impaired coordination
Seizures
Nausea and vomiting
Unable to concentrate
Those who have been using tramadol for prolonged periods and abstain from it abruptly will experience feelings of withdrawal. It is common when someone tries to quit on their own, and the method is known as "going cold turkey." Doctors and addiction therapists strongly advise against this form of quitting because it is not sustainable for long-term abstinence. Withdrawal symptoms from opiate drugs are not dangerous when compared to benzodiazepines or alcohol, but they can be uncomfortable.
Some Symptoms of Tramadol Withdrawal Can Include:
Pain
Body aches
Nausea
Bone pain
Diarrhea
Vomiting
Chills
Sweating
Runny nose
Sneezing
If you experience any of these symptoms and are ready to stop using tramadol, it is time to reach out to the experts at Serenity at Summit. Tramadol may be marketed as a safer alternative, but that is not true. You do not want to continue using the drug to end up experiencing seizures or any of the other effects we've mentioned above. It's time to stop today.
Get Help For Tramadol Addiction Today
Tramadol addiction is a chronic and progressive disease that should never be attempted to stop alone. Fortunately, addiction is a treatable disease with advances in modern treatment. The hardest part should be admitting to the problem and overcoming it, not choosing a treatment center that provides what you need.
If you or a loved one is battling tramadol addiction and needs treatment, look no further. Our addiction specialists at Serenity at Summit are ready to listen to your story today. Feel free to give us a call 855-956-4940 or contact us online to learn more about how we can help.