After weeks or months of taking Xanax pills, it might be hard to imagine life without them. The need to change your life could prompt you to look for alternatives you could lean on when the urge to take a Xanax begins to rise.
There are two main avenues you can explore when you hope to kick a Xanax habit. The first involves over-the-counter (OTC) replacement medications. The second involves lifestyle choices. We will explore these options in detail and help you understand what might be right for you.
A Brief History of Xanax Abuse
It's no secret that modern life is stressful. In fact, in the 2017 Stress in America poll conducted by the American Psychological Association, researchers found that average stress levels hovered at 4.8 on a scale of 1 to 10. In addition, about half of all people surveyed reported lying awake at night due to stress. A third of adults reported feelings of anxiety or nervousness.
Benzodiazepines like Xanax are made to help people cope with feelings of anxiety and stress. These medications slow down activity within the brain, which promotes a sense of relaxation. They also boost levels of brain chemicals associated with pleasure and/or joy.
When taken for a short time under the direction of a doctor, these medications are considered safe. But according to Harvard Medical School, dangers can emerge when people take too much Xanax for too long, as they might during recreational use. The brain becomes accustomed to the action of the drug, and when it is withdrawn, symptoms like irritability, aching muscles, insomnia, and weakness can take hold. Some people experience hallucinations or seizures.
Because of these risks, most medical professionals do not encourage their patients to take Xanax for long periods. If you are addicted to Xanax, you are wise to consider alternatives to the drug. The right option might help you to get the relief of Xanax without the health risks.
Over-The-Counter Options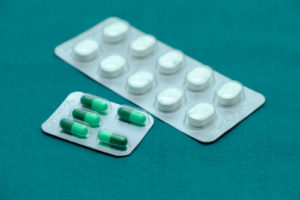 Since feelings of anxiety and stress are so common, it is not surprising that supplement manufacturers have examined herbs and other natural products. There are a few herbs that seem to appear in many supplements you might find in stores.
GABA is a chemical produced within brain cells. Manufacturers have determined how to create a synthetic version of this substance, which they pack into pills you take orally. CNN reports that few available studies prove GABA supplements affect feelings of anxiety, and it is not clear if the oral supplement can cross the barrier into the brain. That means it is not at all clear if supplements that contain GABA would work just as Xanax might.
Kava kava is an herb that has been associated with the ability to reduce feelings of nervousness, stress, and anxiety. It is typically provided in a powder form that can be swirled into a beverage, but it is also offered in pill formats. According to the National Institutes of Health (NIH), this substance has been associated with abuse. The risk is somewhat low, but it is not absent. If you are looking for an over-the-counter supplement to help combat an addiction to Xanax, replacing the drug with another addictive substance is not wise.
Ashwagandha is another ancient herb that has been associated with mental clarity and a reduction in feelings of anxiety. Unfortunately, according to Psychology Today, much of what we know about this particular herb comes from anecdotal reports. People who took the herb have claimed that they felt better, and those claims are used as proof that supplements really work. There is no hard evidence this is true. 
Some over-the-counter options are not herbs at all. For example, Nursing Times reports that some people with anxiety benefit from the short-term use of antihistamines. These medications tend to have a sedating effect, which is similar to the sedation seen with Xanax, so they could seem like a good substitution. But it is important to note that these are suggested for short-term use. If you are hoping to use these drugs for weeks or months, this might not be wise.
As University Health News points out, there are no approved over-the-counter medications you can use to treat a feeling of anxiety. One day, research may point to an herb or supplement that can help to soothe raw nerves, but for now, there is no approved solution for those feelings. Whenever you move into taking supplements, you are taking a risk.
Natural Options to Try
Medications, either prescribed or over the counter, aren't the only tool you can use to deal with stress or anxiety. There are other options you can try that have nothing to do with putting a chemical inside of your body.
Meditation Is One Such Technique, And You Don't Need to Buy Fancy Equipment to Try It. You Can:
Find a quiet spot.
Close your eyes.
Focus on breathing in and out.
Brush distractions away to focus on your breathing.
Simple meditation like this can, according to research from Wake Forest Baptist Medical Center, reduce feelings of anxiety by up to 39 percent. Even a few moments of meditation sprinkled throughout the day could help you to reduce a sense of anxiety, and there are no pills involved.
Exercise also has been associated with reduced feelings of stress. A bout of exercise helps your brain to produce endorphins, which act as natural painkillers. Endorphins can also help you to feel calm and at ease.
Finding a form of exercise you enjoy is key, as you will be more likely to stick with your program when you are doing something you love. Exercise might take time for you to adjust to if you haven't been active in quite some time. But even small workouts of just a few minutes could have a significant effect on your anxiety levels.
A good night's sleep is also important, according to the Anxiety and Depression Association of America. People who do not sleep well on a regular basis tend to be more anxious, and they tend to struggle with concentration, which can make one's anxiety worse. Setting a firm sleep schedule, as well as preparing for sleep with warm tea and a good book, could help you get the sleep you need.
What If You Can't Quit?
Benzodiazepines such as Xanax are, as we mentioned, associated with addiction. They can cause chemical changes deep within the brain that make it hard or impossible for you to control how much you use or how often you use. If you have made a decision to cut back or quit using, but you are finding it hard to stick to that resolution, you are not alone. Treatment can help.
In a treatment program, you can get the help and support you need as your brain cells adjust to life without drugs. You will have access to therapies that work, not claims from marketing teams you're not sure you can trust. Here, you can get better. Get the help you need today.