As the opioid epidemic continues its rampage on the United States, the number of users is steadily increasing with each year that passes. New statistics continually show a sharp increase each year in opioid drug use. In 2016 alone, 63,632 unfortunate souls fell victim to drug overdoses that ultimately cost them their lives. Nearly two-thirds of those deaths (66 percent) involved a prescription or illicit opioid. These drug overdoses have been fueled by the easy accessibility to the illicitly manufactured fentanyl.
During the past couple of years, fentanyl has made its effects felt around the country. Drug dealers have been using it as an alternative to the more expensive (heroin) and been cutting bags of heroin with cheaply manufactured fentanyl coming from China and Mexico. While no area of the country has been exempt from this, Massachusetts has been hit particularly hard.
Death rates from overdoses involving synthetic opioids doubled in New Hampshire, West Virginia, and Massachusetts. These are startling statistics plaguing the state, but with the sharp uptick in death by overdose means more information is becoming available on how to treat this. Unfortunately, it is always darkest before the dawn, but medical professionals have been hard at work to create solutions to this problem plaguing the country.
Substance Abuse and the Opioid Crisis in Massachusetts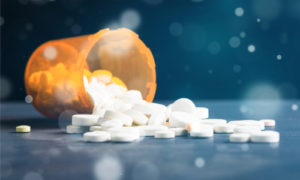 Of the 477 opioid-related deaths so far in 2018 in Massachusetts, 423 (89 percent) screen positive for fentanyl, and in the first quarter of 2018, heroin was present in 34 percent of opioid-related deaths. The crisis in the nation has reached levels that have never been seen, but unfortunately, Massachusetts has seen an even sharper rise in opioid addiction. This has been one of the hardest-hit states in the nation, and judging by the numbers in a short amount of time, this is a crisis that is not going away anytime soon.
An unfortunate way of measuring this crisis in the state is the increase in babies being born exposed to heroin, parks littered with needles, and the rough figure of six people overdosing on a daily basis. As with the rest of the nation, the costs are skyrocketing. No numbers have come in yet about the cost to the state, but there are state-specific effects, such as the costs in health care and lost job production.
Anupam B. Jena, MD, Ph.D., and the Ruth L. Newhouse Associate Professor of Health Care Policy at Harvard Medical School, uses models to evaluate overdose costs. He figures if you multiply $5 million by $2,000, and you will get $10 billion, which is what the state incurred in 2016.
While it's hard to place a cost on human life, these are numbers that warrant attention while battling this issue.
Combating Substance Abuse In Massachusetts
Statistics always paint a bleak picture that doesn't take into consideration the work being put in to curb substance abuse. The efforts of our first responders and doctors are miracles, and the implementation of naloxone (Narcan) training for law enforcement officers and paramedics has saved more lives than statistics will show.
In 2017, some level of progress took place. Less-stigmatizing awareness campaigns were held, health care providers and law enforcement worked together, and there was an increased effort to raise awareness in schools.
There also was the declaration of this crisis as a public health emergency. While nationwide the overdose numbers showed an overall increase, Massachusetts actually reported a 10 percent decline through 2017 than what was seen in 2016, but 2018 has seen an uptick in those numbers.
As of Aug. 1, 2018, the Massachusetts Legislature passed Bill H.4742, which is described as an additional tool to fight the raging opioid crisis. The bill includes provisions such as increasing access to medication-assisted treatment (MAT), exploring tools to reduce harm and save lives, expanding effort preventions, and addressing high rates of occurring conditions of substance use disorder (SUD) and mental illness.
While nothing has been set into motion yet, and this alone will not solve the opioid crisis, these initiatives being put in place are the first steps to achieving possible long-term solutions and battling this crisis head-on. The recognition of substance abuse treatment centers is becoming more and more popular, and knowing about the topic is important in case you or a loved one is struggling with substance abuse.
What Is Substance Abuse Treatment?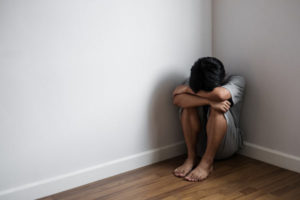 Substance abuse treatment is the successful and effective methods that approach substance use disorders and address all aspects of a person's addiction. It is designed to seek out the root of why substance abuse is taking place in the first place through physical and psychological breakdowns.
In a majority of cases, the individual will begin this process with medical detoxification. This involves having alcohol or drugs flushed from the system under careful medical supervision. Because the possibility of adverse and potentially life-threatening side effects (depending on drug ingested), it is highly recommended that this procedure take place at a licensed facility that offers detox.
It is not advised to handle drug or alcohol withdrawal symptoms with the "cold-turkey" method, where cessation of the drug is stopped entirely without the aid of a medical professional. Depending on the severity of the addiction, this can be done on a residential (inpatient) or outpatient basis.
During this time, the patient will devise a plan with their medical professionals on how this course will work out. They will suggest a few options depending on the case, and the client could be placed in an inpatient treatment facility or an outpatient facility post-detox. The client will begin at the highest level of care and gradually decrease the level of supervision as the process goes on.
Here Is the Breakdown of the Treatment Process:
Medical detox
Inpatient care
Long-term residential care
Outpatient care
Post-treatment maintenance (alumni programs, sober living, relapse prevention planning)
With each level of care, there is a wide range of different therapies associated to target the various aspects of addiction. These varieties allow those with variations of the disorder to understand and manage their addiction successfully. In turn, this allows the identification of underlying disorders such as mental health disorders that could be fueling the addiction. Some of the therapies that may be offered are:
Individual counseling
Group counseling
Family therapy
Case and care management
Holistic therapy
Medication management
12-step programs
Addiction education workshops
Aftercare recovery services
What to Look For in a Substance Abuse Treatment Program
Upon reaching this point in either yours or a loved one's life, the next step can seem overwhelming. Questions such as "Am I making the right choice?" or "Which facility is right for me?" could be going through your mind. While there has been an increase in fraudulent facilities, there are guidelines treatment centers must follow that will give you or your loved one a peace of mind.
It is important to know that recovery is not a one-size-fits-all situation. If there are expectations about a facility without the proper research, it could lead to wasted time and efforts that end in relapse. The patient must search for the substance abuse treatment center tailored to their needs.
As people review their substance abuse treatment and recovery options in Massachusetts, they may want to use criteria set by the Substance Abuse and Mental Health Administration (SAMHSA) to evaluate a treatment center. Those criteria are:
ACCREDITATION
The single most important step to consider is the accreditation of the facility. There are multiple certifications a facility must have to obtain this. Accredited facilities adhere to strict standards of operation.
EVIDENCE-BASED PRACTICES
Entering a facility that employs an evidence-based treatment backed by addiction research of the science community is one that will employ higher levels of success.
FAMILY THERAPY
Addiction is commonly referred to as the family disease. To achieve the highest level of success, everyone has to be on the same page. Not all facilities offer this practice, but it could mean the difference between continued sobriety and relapse.
MEDICATION MANAGEMENT
The detox process is typically the most difficult stage of treatment, and attending a facility that doesn't offer medication to alleviate the worst symptoms could be the difference between remaining or leaving. Withdrawal symptoms are too serious to take lightly.
POST-TREATMENT SUPPORT
Addiction is a chronic disease that requires long-term maintenance, so potential facility should offer aftercare services. These programs and services can help with transitional housing, employment searches, and other needs that must be met as one rejoins society after treatment.
Find Quality Addiction Treatment in Massachusetts in Serenity at Summit
If you or someone you care about has a substance abuse problem and is ready to take first steps toward recovery and a better, sober tomorrow, Serenity at Summit can help. We offer medical detox treatment with a seamless transition into ongoing care through to our post-treatment alumni program.