The opioid epidemic is increasing at fast and faster rates every year, and this is partly because of the increase in the availability of both legal and illegal opioids. Overdose rates have increased dramatically during the past decade, and each year marks a new record in overdose deaths.
While opioid addiction increases, other substances continue to be a problem including alcohol, cocaine, and methamphetamine. Overall, the National Institute on Drug Abuse (NIDA) estimates that 72,306 people died in overdose incidents in 2017, with 49,068 of those deaths involving opioids. Just 10 years ago, overdoses killed fewer than 40,000 people in the U.S, but the rates have been increasing every year.
The northeastern United States has been among the hardest hit areas of the country. New Jersey, in particular, has a significant opioid use issue with 1,409 deaths in 2016, which is a fairly high rate at 16 deaths per 100,000 residents. One of the possible explanations for the rise in opioid addiction rates is the increase in the number of opioids that are prescribed every year.
According to the U.S. Centers for Disease Control and Prevention (CDC), there were more than 191 million prescriptions dispensed to Americans in 2017 alone. This marks a dramatic increase over the past few years, but there hasn't been an increase in the amount of pain reported during that time.
New Jersey is a focal point in the opioid epidemic and has seen media attention regarding the increase in addiction and political discussions that attempt to look for a solution. While the end of the opioid epidemic still seems far away, there are some options for New Jersey residents who seek addiction recovery. Addiction is a chronic disease that is complicated and can change from person to person. However, there are complex treatment options available that address individual needs.
If you or a loved one are struggling with a substance use disorder, learn more about substance abuse treatment in New Jersey and how it can help you achieve long-lasting recovery.
Substance Abuse In New Jersey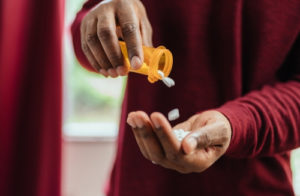 As a coastal state with several urban areas and proximity to major metropolitan centers like New York City, New Jersey is one of several major hubs in the United States for the drug trade. According to the Drug Enforcement Administration, New Jersey is a major transshipment point for drugs that come from Mexico, destined for Pittsburg, especially for heroin and the powerful synthetic opioid fentanyl. As a result, large supplies of illicit heroin make their way into the state through the black market.
However, the illicit drug trade isn't the only avenue for opioid abuse in New Jersey. Health care providers in the state wrote 4.9 million prescriptions for opioids in 2015. The majority of excess prescription pills aren't thrown out or destroyed. Rather, they are kept in medicine cabinets where other people in the household can access them, or they are given to friends and family. In fact, a significant portion of illegal prescription opioid use comes from people getting the drug from family and friends. The majority of people who struggle with opioid use disorders started with using prescription opioids.
Besides heroin and other opioids, New Jersey also struggles with other common drugs of abuse including cocaine and designer drugs like bath salts, MDMA (ecstasy), meth, inhalants, LSD, and steroids. The prevalence of these drugs contributes to the overall drug problem in the state.
However, the clear need for drug solutions has created an urgent push for addiction treatment and other methods of fighting the addiction epidemic. There are a variety of treatment options in the state and the Northeast in general. Finding treatment that's right for your specific needs can help you treat an addiction problem effectively. The more quickly you address a substance use disorder, the more likely you are to avoid dangerous consequences such as infectious diseases, health problems, financial struggles, and legal issues.
What Is Substance Abuse Treatment?
Substance abuse treatment is a process by which you recover from physical dependence on a drug and work toward recovery from active addiction. Addiction is a disease that affects the reward center of your brain, and it's characterized by the compulsive use of a drug despite clear consequences. The compulsive desire to use drugs requires a complex process to overcome.
Addiction treatment often starts with medical detox, which involves 24 hours of medical care and lasts for about a week, depending on your needs. As your body adjusts to the sudden lack of the drug, medications may be used to help you get through withdrawal safely and as comfortable as possible.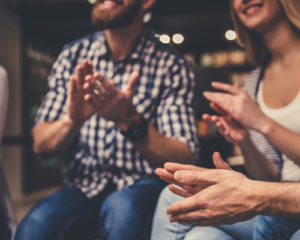 After detoxification, clinicians will help you find the next level of care for your specific needs. If you have medical conditions that require more intensive care, you may be placed in an inpatient or residential treatment program with 24 hours of medical monitoring. If you need the benefit of housing or regular supervision and accountability, a residential program might be ideal for you.
If you need intensive treatment but don't require 24 hours of support, an intensive outpatient program can help. After that, outpatient treatment can help you ease back into normal life with less than nine hours of clinical services every week.
Through addiction treatment, you will go through a variety of therapies depending on your personalized treatment plan. Behavioral therapies are a common form of addiction treatment and will involve increasing your readiness to change, helping you learn to identify triggers and risky scenarios, learning to deal with stress positively, creating a relapse prevention plan. The goal of addiction treatment is to facilitate long-lasting recovery. After treatment, clinicians can help connect you to community services so you can continue your commitment to recovery.
What To Look For In A Substance Use Treatment Program
There are a variety of substance abuse treatment options all over the country, but finding the right one for your needs can mean the difference between effective and ineffective treatment. If you're looking for addiction treatment, it's important to understand a few of the most important principles of effective treatment.
Here Are Some Important Things To Consider:
There is no one definitive addiction treatment plan. People are different, and a variety of factors can cause addiction. It's important for treatment centers to tailor a treatment plan to an individual rather than creating one standardized plan for everyone.
Treatment needs to address more than just substance abuse. Addiction can affect and be affected by multiple aspects of a person's life. For treatment to be effective, it should address a person's medical, psychological, social, legal, and financial needs.
Treatment needs to last long enough. Studies show that extended addiction treatment tends to be more effective when it comes to long-lasting recovery. According to NIDA, the best treatment duration is at least 90 days.
Find Quality Addiction Treatment In New Jersey
Addiction is a complicated chronic disease that's characterized by impulsive cravings that can quickly get out of your control. For that reason, the best way to address a substance abuse disorder is to seek professional help.
If you or a loved one is struggling with an addiction and you are looking for substance abuse treatment or detox in New Jersey, speak to a specialist at Serenity at Summit to learn more.