New Jersey is in the northeastern United States, an area that's been hurt by the opioid epidemic over the past decade. Coastal metropolitan areas are vulnerable to drug trafficking from transnational criminal organizations. The high availability of illicit and prescription opioids has contributed to a rise in addiction and overdose in the past few years.
Opioid use disorder can cause harm to individuals and their communities, including medical issues, financial burdens, and socio-economic problems like homelessness and crime rates. Learn more about the importance of opioid treatment in New Jersey.
How Opioid Addiction Is Affecting New Jersey
There were 2,900 drug overdose deaths in 2018. Almost 90 percent of those cases involved opioids. Opioid addiction can have a serious impact on communities. Substance use disorders are chronic and progressive, which means they usually don't go away on their own. Instead, they tend to get worse without treatment. Severe substance use problems can lead to poor health, the inability to maintain employment, socio-economic instability, and homelessness. Chronic drug use problems can also increase your risk of being the victim of a crime or convicted of a crime.
Addiction is often related to homelessness, especially among people who also have other mental health issues.
New Jersey Substance Abuse Statistics
New Jersey prescription providers wrote 38.9 opioid prescriptions for every 100 people in 2018. That's significantly lower than the national average, which is around 51.4. Still, the wide availability of illicit opioids contributes to the high opioid addiction and overdose rates. According to the U.S. Drug Enforcement Administration's 2019 Drug Threat Assessment, their New Jersey field office reported high availability of heroin and moderate availability of the synthetic drug fentanyl and prescription opioids. Compared to 2017, the availability of specific opioids either increased or remained the same.
Many of the overdose deaths in the opioid epidemic involved fentanyl, and it's analogs. These powerful synthetic substances can be deadly in doses as small as two milligrams. Fentanyl is sometimes mixed into heroin and other drugs to make it more potent; however, unwitting users can take a dose, not knowing it has a lethal amount of fentanyl.
Opioid Withdrawal and Treatment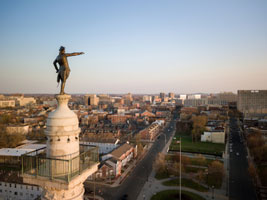 Opioid use disorders are complex diseases that often require treatment to effectively treat. Addiction can affect your health, social life, and financial stability. Treatment is an involved process that's designed to address substance misuse and other related issues like mental health problems.
Opioid treatment may start with medical detox, which is a process where medical and clinical professionals help you through the withdrawal phase of quitting a drug. Opioid withdrawal can cause uncomfortable flu-like symptoms that may represent a serious barrier to treatment. Opioids aren't known to cause life-threatening withdrawal symptoms, but some people may need medical detox.
After detox, there are several other levels of care in treatment that involve inpatient and outpatient care. These levels of care will also involve medications and psychotherapy, depending on your needs. Behavioral therapy is a common approach to addiction treatment, and you may go through individual and group sessions. Effective treatment will be tailored to your individual needs.