New York is vulnerable to drug addiction and overdose, as much of the Northeast is. The opioid crisis has seriously impacted this region of the country. Plus, drug trafficking criminal organizations target larger urban areas with major seaports like New York City. Substance use disorders can hurt individuals, their families, and their communities. Addiction can lead to long-term health problems, financial instability, homelessness, and more crime. 
Drug rehab is an important health care option in places like New York that are affected by addiction. Programs help many people put their lives back together as they work to put their substance use behind them. Read on to learn more about New York drug rehab and why it's important. 
New York Drug Rehab Statistics
In the past decade, opioids have grown as one of the most significant drug problems in the history of the country. In New York, there were 2,991 opioid-involved overdose deaths in 2018. The majority of those cases involved synthetic opioids like fentanyl and its analogs. 
Heroin and prescription opioids are also common in overdose deaths, and they may often be mixed with other drugs like fentanyl. Heroin was found to be involved in 1,243 overdose deaths cases, and prescription opioids were involved in 998 cases. 
New York City is one of the most significant areas of the state that's affected by overdose. According to NYC Health, someone dies of an overdose every seven hours in New York City. Of the five boroughs, the Bronx has had the highest overdose death rates in the past few years, with 184 deaths in the first six months of 2019 alone.
High overdose death rates may be related to the high availability of drugs in New York.
Most Commonly Abused Substances In New York
Alcohol and marijuana are the most commonly abused substances in the United States. Alcohol is also one of the most common causes of substance use disorders in the country. Opioids are also increasingly common in light of the recent opioid crisis. Still, other drugs, like illicit stimulants, hallucinogens, and party drugs like MDMA, are widespread. 
The U.S. Drug Enforcement Administration reported high availability of fentanyl, heroin, methamphetamine, and cocaine, according to its New York field division. 
Quick Treatment Facts
Substance use disorders often require drug rehab to facilitate lasting sobriety. Addiction is a chronic disease, and the condition of a person battling addiction can worsen if a severe substance use disorder is ignored. Treatment can help address issues like substance misuse and other underlying problems.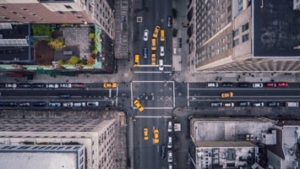 Addiction treatment involves multiple levels of care and a multidisciplinary approach to the disease. Effective treatment programs address physical and mental health, social problems, and financial instability. 
Effective treatment will also be tailored to your individual needs rather than putting you through a standardized treatment plan. You can receive various therapies to help you overcome your substance use disorder, such as individual therapy, group therapy, cognitive behavioral therapy, and pharmacotherapies. You may start in an inpatient program and advance to outpatient treatment, where you have more independence.