Drug abuse and fatal overdoses are persistent problems in Staten Island.
Overdoses in Richmond County
Although Richmond County, to which Staten Island belongs, has the smallest population out of the five boroughs of New York City, it has the highest rate of drug overdose deaths. With a total of 248 fatal drug overdoses from 2013 to 2015, Richmond County has an overdose death rate of 17.5 deaths per 100,000 people, which is almost double the average rate of overdose deaths across New York City.
Since 2015, the number of overdose deaths in Staten Island continues to increase.
From 2016 to 2018, there were a total of 306 overdose deaths in Staten Island. In 2016, there were 92 deaths, which increased to 109 deadly overdoses in 2017. The number of fatal overdoses stabilized somewhat in 2018, with a total of 105.
The people most likely to experience a mortal overdose in Staten Island are white males. In 2018, over 77 percent of the fatal overdoses were males, and over 80 percent of the overdose cases were seen in Caucasian people.
Addiction Throughout New York
Staten Island's battle with opioid abuse is reflected throughout the state of New York. While residents of New York battle with a wide range of substances, including alcohol, marijuana, cocaine, and prescription medications, opioid abuse is the leading public health concern as it relates to substance abuse.
Overall, the rate of opioid-related overdose deaths in New York is higher than the national average.
In 2016, the rate of fatal opioid overdoses was 15.1 per 100,000 people. The national rate that year was 13.3 deaths per 100,000 people.
The state has seen a steep increase in the number of opioid-related deaths since 2009. More than 1,100 people have died in New York due to opioids.
Staten Island emergency department visits related to opioid emergencies have increased throughout New York.
From 2010 to 2014, there was a 73 percent increase in the number of opioid-related emergency department visits. Likewise, there was a 57 percent increase in the administration of naloxone, an opioid overdose antidote, in emergency medical calls regarding an opioid overdose between 2013 and 2014. Nearly 12,000 people in 2014 benefited from emergency administration of naloxone.
Overall, synthetic opioids are causing the greatest number of opioid-related overdose deaths in the state, with 1,641 death in 2016. That same year there were 1,307 deaths caused by heroin use, and prescription opioids caused 1,100 deaths.
Most Frequently Abused Drugs on Staten Island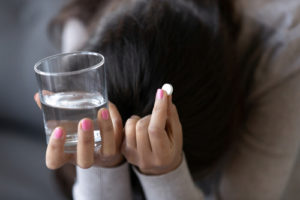 Most hospitalizations for drug overdoses in Staten Island are related to opioid misuse. Based on Medicaid hospital admissions data from 2016 to 2018, there were 2,619 emergency department visits during this time due to opioid abuse; 1,851 which were in people 18 to 44 years old.
Opioids fuel the drug crisis that encompasses Staten Island. Opioid pills, heroin, and synthetic opioids are all misused.
In 2013, the rate of prescription pill use and associated drug arrests far outnumbered the rate of heroin use and arrests. This trend has reversed, however, as heroin use has increased exponentially since 2013. It is more pervasive than opioid pill abuse.
As of 2016, an average of two people per day was arrested on Staten Island for possession of heroin. The New York Police Department reveals that these arrests increased by about 30 percent since the prior year.
Arrests related to prescription pills have declined from 2016 to 2018. Overall, the total number of arrests due to prescription pill and heroin possession on Staten Island had increased tenfold from 2011 to 2016.
Law enforcement officials believe that laws passed in 2013 that restricted public access to prescription pills made it much harder for people to take advantage of doctor shopping and doctors and pharmacies who were willing to overprescribe prescription painkillers.
As a result, people addicted to opioids and other prescription medications turned to heroin because it was more affordable and much more easily accessible.
The Community's Response to Current Drug Use Trends
The Staten Island Drug Prevention Portal was established to combat the current drug epidemic and its significant impacts on the entire community. The portal aims to provide up-to-date drug information to interested community members to raise awareness and prevention efforts. Information on the following topics is updated on a regular basis throughout the year:
Naloxone use
Opioid emergency department visits
Hospital admissions
Overdose deaths
In addition to maintaining data on the above issues, the portal provides addiction-related resources to community members and health care professionals. Resources available to the community include: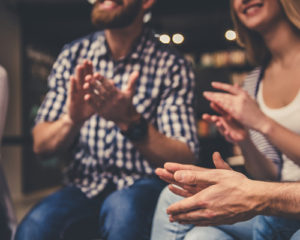 Training on becoming certified peer support professional
Information on types of addiction treatment
Tools and resources for combatting addiction
Support groups
Resource centers
Tips for talking to family members about drug use
Tips for talking to children about drug use
NYC Well, a free and confidential behavioral health support resource
Information on how to identify and prevent prescription drug misuse
Help with understanding how your insurance works
Instructions for how to administer naloxone
The primary goal of the Staten Island Drug Prevention Portal is to connect community members in need of help with resources that are available throughout Staten Island. It works in cooperation with the Staten Island Partnership for Community Wellness, the Staten Island Borough Hall, and other community and government partners to strengthen behavioral health on Staten Island.
Behavioral health initiatives established through these partnerships include:
The Emergency Department Warm Handoff Program. Individuals with opioid or other substance use needs can go the Richmond University Medical Center emergency department and be connected with a peer advocate, assessed by a medical provider and behavioral health specialist, receive immediate treatment, and linked with recovery support services before leaving
Project HOPE. Low-level drug offenders are given the opportunity to work with peer recovery coaches, learn about harm reduction resources, and get connected with behavioral health services instead of going to jail or being prosecuted
Staten Island Connect. A 24/7 call center was established to connect individuals to substance use, mental health, and care management services
Peer recovery. Peer recovery coaches and advocates are available in a wide variety of behavioral and mental health care settings to work with individuals with substance use needs and guide them through the treatment process
Behavioral health care continuum. Behavioral health providers are kept available 24/7 throughout Staten Island to connect people in need with appropriate levels of service on an ongoing basis.
Local Staten Island Treatment Centers
If you would like to search for a treatment program in Staten Island or across New York, the state provides a Treatment Availability Dashboard of state-certified outpatient and residential programs. The dashboard is free and confidential. You can search for treatment programs based on your gender, age, and location.
The Following Two Charities Offer Treatment Resources for People in Staten Island:
Samaritan Daytop Village: This comprehensive human services agency has more than 50 locations throughout New York City. An array of programs are offered, including treatment for substance use disorders.
Community Health Action of Staten Island: Barriers to care are broken down through a range of high-quality behavioral health care and social support services that include health testing and education, overdose emergency care and harm reduction, mobile health units, domestic violence and trauma, addiction, and substance use.
If you are in a state of crisis, NYC Well is a free and confidential service that is available to all New Yorkers.
Services provided include:
Suicide prevention and crisis counseling
Peer support and short-term counseling via phone, text, and web
Referrals and assistance accessing mental health services and schedule appointments
Follow-up support to make sure you are receiving appropriate and effective care
Trained counselors are available to talk, text, or chat in over 200 languages 24 hours a day, 7 days a week, 365 days a year.