Only a portion of the people with substance use disorders in the United States receives treatment. Several barriers can deter or prevent someone from reaching out for substance use disorder treatment services. Cost is one of the most common barriers to treatment. Drug rehab is a long-term treatment program that often involves inpatient treatment services. Like other forms of long-term healthcare, drug rehab can be expensive. However, drug rehab insurance is available through many insurance plans.
According to the Substance Abuse and Mental Health Services Administration (SAMHSA), treatment spending for mental health and substance use disorders is expected to total over $280 billion in 2020. This represents a substantial increase in the expenditures for these issues. These amounts in part reflect the effects of Obamacare or the Affordable Care Act.
Based on projections from SAMHSA, the costs to treat mental health and substance use disorders in the United States are broken down across multiple areas.
Thus, in this time following the Affordable Care Act, Medicaid pays the most significant percentage of expenditures for the coverage of mental health and substance abuse treatment compared to other single providers.
Out-of-pocket sources (paid by patients or others) amount to 10 percent of the total cost
Private insurance companies pay 25 percent
Other private sources pay 2 percent
Medicare pays 15 percent
Medicaid pays 30 percent
Other federal sources pay 5 percent
Other state sources pay 13 percent
The Contribution of the Affordable Care Act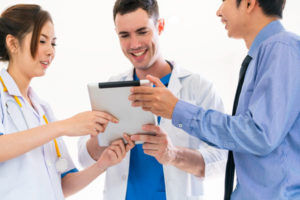 The Affordable Care Act passed in 2010 pushed the issue a step further. It classified addiction and mental health services as essential health benefits. This change in the status of substance use disorder treatment meant that insurance companies have to treat addiction in the same manner that they treat other conditions. Thus, the treatment for substance use disorders under a particular plan must provide equivalent coverage to other medical issues.
Plans in the health marketplace follow the mandates of the Affordable Care Act. The act also made it mandatory for individuals to have some form of health insurance, or they would be penalized on their tax returns.
This led to significant increases in enrollment in low-cost programs, like Medicaid, for people who qualify for them.
Is Medicaid the Best Insurance?
Medicaid is a state-funded insurance program that is designed to provide health insurance for individuals who have low-income levels. The level of income that is needed to qualify for Medicaid coverage is determined by each state's definition of poverty.
Certainly, Medicaid is not the best insurance for many people because they do not fit the established guidelines that would qualify them to receive it. In addition, many quality treatment providers do not accept it, thus limiting provider options significantly.
Medicaid Coverage Includes:
Inpatient and outpatient hospital services
Mental health services, including substance use disorder treatment
Physician services
Home health services
Transportation services for medical care
Private Insurance Companies
How comprehensive is private health insurance drug rehab coverage?
Private health insurance is any health insurance plan offered by a privately owned company. That includes insurance you get through your employer and most of the treatment options you would find in the health insurance marketplace. Most private health insurance providers will offer plans that include coverage for mental and behavioral health services. That includes drug and alcohol rehab. However, the level of coverage you receive will depend on your specific plan and insurance company.
Most addiction treatment providers will accept coverage from the majority of private insurance companies. But you may have an easier time getting coverage at an in-network provider. An in-network provider is a doctor or treatment facility that has an existing agreement with your insurance company to provide streamlined coverage and claims processes in exchange for a discount. However, if the treatment center you want to go through isn't in-network with your insurance company, it doesn't necessarily rule out coverage. You can speak to the facility or to your insurance company to verify insurance coverage.
Most people will need to get some type of group coverage or private insurance coverage.
Data Collected in 2017 Indicates That the Following Are the Five Largest Health Insurance Companies in the United States:
Anthem (WellPoint Anthem)
Aetna
Humana
Cigna
All forms of private insurance have different types of insurance plans.
The General Structure of Private Plans
Private insurance plans offer different rates of coverage at different monthly premiums. These plans typically have out-of-pocket costs associated with them. They include:
Health maintenance organization (HMO) plans.
An HMO offers access to certain doctors and hospitals within a specific network that have agreed to lower their rates for members of the plan. Care under an HMO plan is only covered if you see a provider within the HMO network.
Preferred provider organization (PPO) plans.
These provide more flexibility and fewer restrictions on seeing non-network providers. PPO plans will pay some part of the cost if you see a non-network provider.
Point of service (POS) plans.
A member pays less by using health care providers that belong to a network of the plan. They also require a referral from a primary care doctor to see a specialist.
Exclusive provider organization (EPO) plans.
Services are covered only if one uses providers in the plan's network (except in emergencies).
The best type of plan depends on a person's particular situation and needs.
Premiums and Coverage
All insurance plans that are sold on the federal marketplace have some basic coverage for each of the categories of health care services, but a plan will pay for different amounts of coverage and have a specific premium. There are four categories of private insurance plans.
Bronze Plans
Bronze plans have the lowest monthly premiums but typically only pay for about 60 percent of health care costs.
Silver Plans
Silver plans have higher monthly premiums and pay for about 70 percent of health care costs.
Gold Plans
Gold plans have even higher monthly premiums and pay for about 80 percent of health care costs.
Platinum Plans
Platinum plans have the highest monthly premiums and pay for about 90 percent of health care costs.
Not all insurance providers offer all four levels. Again, the best choice depends on the person's situation.
Does Obamacare Cover Drug And Alcohol Rehab?
Obamacare isn't a health insurance option, but it did make it easier to get insurance coverage for drug and alcohol rehab services. Obamacare, or the Affordable Care Act of 2010, is legislation that created new regulations for the health insurance marketplace. One of the areas the act focuses on is mental and behavioral healthcare coverage. Obamacare famously targeted the use of pre-existing conditions as a cause for refusal to offer coverage. Drug and alcohol addiction is a chronic disease that was often rejected for coverage as a pre-existing condition. Obamacare made it so that insurance companies in the health insurance marketplace could no longer refuse to cover drug rehab for that reason.
The Affordable Care Act also expanded the reach of the Mental Health Parity Act of 1996. This act made it so that insurance companies that offer coverage for mental or behavioral health services would need to offer levels of care comparable to the levels of care offered for medical services. While this act affected group plans, Obamacare expanded it to include individual insurance plans in the health insurance marketplace.
Does Medicare Offer Drug Rehab Insurance Coverage?
Federally funded health insurance options like Medicare or Medicaid offer insurance coverage for mental and behavioral healthcare services, including inpatient and outpatient drug rehab. However, there are some limitations. While Medicare provides coverage for rehab, you may find that many rehab centers will not accept Medicare coverage.
The main reasons are the additional administrative burden and lower payouts. Medicare and Medicaid both require healthcare providers to fill out more paperwork than the average private insurer. Plus, federal insurance providers often take much longer to deliver payments for claims, and when they do, they pay out less than private insurers. However, while your options with Medicare may be more limited than with a private insurer, there are some providers that accept coverage.
Which One Is the Best?
The best plan for one person is not the best plan for another. For instance, an individual who does not have too many medical issues may opt for a Bronze plan because they do not utilize health care often, whereas someone with chronic issues, like a chronic substance use disorder, may prefer a higher level plan that covers more of their expenses.
Insurance companies cannot deny health coverage to individuals who have pre-existing conditions (people who already had the condition before they signed up for the insurance plan).
You should consider how much you can afford monthly for insurance, how much coverage you need, and what type of treatment providers you are able to utilize.
Other Considerations To Get the Best Insurance
Because the treatment coverage for substance abuse must be equivalent to coverage for other types of medical conditions, the Affordable Care Act has made the process of choosing an appropriate insurance provider easier. Even so, it can still be confusing.
Here Are Some Tips To Help You Find the Best Insurance Plan for You:
The categories of plans can be used to compare overall costs. Once you choose a category, you can compare plans based on the above factors. You can then ensure you have a plan that covers your needs at a price you can afford.
Understand all the out-of-pocket costs that you will have to cover, including premiums, copayments, deductibles, and costs of medicines.
Be sure to understand which treatment providers accept the company's insurance.
There are often rules about whether you need specific referrals from a primary care provider to see a specialist like a therapist or addiction medicine physician. Make sure to understand all the rules about referrals to specialists.
If possible, try to contact the customer service department of the company you are interested in and speak with the representative about the best type of coverage based on your needs and budget.