Drug addiction affects people from all walks of life, and many of these people often are confused as to how to go about getting help. According to the data provided the Substance Abuse and Mental Health Services Administration (SAMHSA), well more than 2 million people seek treatment every year for an alcohol or drug addiction problem. One of the resources that people who are struggling with a substance abuse issue can investigate are drug abuse and addiction hotlines.
The majority of drug addiction hotlines are offered by private treatment and recovery centers. These hotlines generally are designed to determine if the caller is appropriate for treatment and can be admitted to their program, and then to discuss the caller's needs and attempt to get the caller to commit to attending a particular program.
National organizations offer some general information hotlines.
The numbers are usually toll-free and established to provide information related to addictive behaviors and the treatment of addiction.
People who are actively using illicit substances can call these numbers and receive information on treatment, drug abuse, and other topics related to addictive behaviors.
Family or friends of a person who may have a problem with substance abuse can also call these numbers.
The numbers generally are available 24 hours a day. They are staffed with professional people who want to provide a service to the public.
Calls are anonymous. A caller does not have to provide personal information to have their questions answered.
Callers are not lectured, judged, or scolded. They are provided with support and information.
General Hotlines vs. Specific Drug Addiction Hotlines
All hotlines attempt to provide a service to individuals in need. Most individuals will experience a cathartic effect once they call these hotlines, discuss their problems with the intake person on the other end of the phone, and commit to the idea of getting treatment.
Some private treatment centers may ask for contact information and may continue to contact the person in attempts to get them to enter their program. Public hotline services are committed to finding the caller the type of help they need and are not necessarily trying to bring income into a specific program.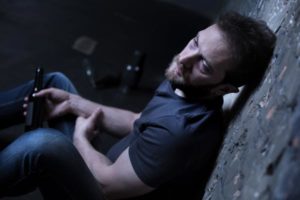 There also are drug-specific hotlines advertised online, and the majority of these are run by private treatment centers that have customized programs that address the abuse of the specific substance in question. There may be numerous hotline numbers for individuals that are attempting to learn information about treatment for abuse of drugs like cocaine, heroin, marijuana, opiates, methamphetamines, alcohol, tobacco, among others.
How Do I Know If I'm Addicted to Drugs or Alcohol?
Anyone who is experiencing enough personal distress to call one of these hotlines most likely has some type of substance abuse issue. Whether or not they would fit the diagnostic criteria for a disorder can only be determined by a clinical evaluation of the person's behavior.
Typically, the questions that will be asked of the caller are based on the diagnostic criteria from the American Psychiatric Association (APA) regarding substance use disorders, which are the diagnostic categories for addictive behaviors.
These questions will typically involve determining if the person:
Demonstrates problems controlling their use of drugs or alcohol
Has an inability to stop using drugs or alcohol
Spends a significant amount of time trying to obtain, using, or recovering from drugs or alcohol
Is neglecting personal responsibilities as a result of their substance use
Is having trouble maintaining their relationships due to their substance use
Is losing interest in important activities as a result of using alcohol or drugs
Is spending a lot of time alone or with others who use drugs or alcohol
Is having issues with sleep
Has developed tolerance to drugs or alcohol
Experiences withdrawal symptoms when they stop using their drug of choice
Is involved in illegal activities as a result of their drug use
Numerous other questions might also be asked, such as when the person started using a particular drug, how long they have used it, and how often they use it.
What Are Some of the Treatment Options?
Most research has indicated that there are successful approaches to treating drug abuse and addictive behaviors. According to the National Institute on Drug Abuse (NIDA), treatments that involve medications can be integral parts of addiction recovery programs and can help individuals to tolerate uncomfortable withdrawal symptoms they may experience and reduce their cravings. Medications can also address other issues that commonly occur in individuals who have addictions, such as depression, anxiety, and other psychological problems.
The Core Components of a Treatment Program Are Most Often Behavioral Treatments That Consist of Individual or Group Sessions. These Can Include:
Peer support groups, like 12-step groups that rely on social support, fellowship, and notions of spirituality
Behavioral therapy (cognitive behavioral therapy, or CBT) that provides the person with the opportunity to learn skills to help them change their life
Contingency management (CM) therapy, which uses reinforcements (rewards) to help people remain free of drugs or alcohol
to address the person's readiness to get involved in recovery
Alternative techniques like animal therapy, music therapy, art therapy, meditation, yoga, and many others
People may need a variety of treatments or a combination of certain treatments to become involved in a successful recovery program. Much of the information gathered by the hotline interviewer can begin to determine what types of interventions a caller may be best suited for. Although there are general principles for addiction treatment, each program is tailored to suit the needs of the person.
Should You Call a Hotline?
Many people with drug abuse issues are not aware they have a problem. Very often, people harbor the false belief that they are in control of their drug use, whereas people around them may see the havoc their drug abuse is causing.
It is never too late to call one of these hotlines and ask questions. When you call, your questions will be answered. You will be provided with information that can help to determine if you or someone else in your life needs treatment.
If you need help with a medical emergency, such as an overdose, call 911.
National Hotlines for Substance Abuse Issues Include the Following:
The National Council on Alcoholism and Drug Dependence (NCADD): 1-800-NCA-CALL (622-2255)
The National Institute on Drug Abuse (NIDA): 1-800-662-HELP (4357)
The Substance Abuse and Mental Health Services Administration (SAMHSA):  1-800-662-HELP (4357) and 1-800-487-4889 (TDD) for the hearing impaired