While it won't make treatment totally free, Medicare will cover the majority of substance abuse treatment costs.
Inpatient care is slightly more complex, with more cutoffs for aid.
Medicare and Drug Rehab
Navigating insurance is rarely easy or enjoyable. Willfully or not, some policies seem to be built to obfuscate what they do and do not cover.
Generally speaking, Medicare will cover treatment for substance abuse.
Medicare is a program funded by U.S. taxpayers. In short, it is a health insurance program a citizen or permanent resident pays into throughout their life and then benefits from once one of a few conditions are met.
You are 65 or older (by far the most common condition netting someone Medicare)
You've received Social Security or Railroad Retirement Board disability benefits for two years
You have amyotrophic lateral sclerosis (ALS)
You meet certain qualifications and have an end-stage renal disease (ESRD)
If you have questions about Medicare, such as whether you qualify or whether a particular treatment will be covered, numerous resources are available online. For example, the U.S. Centers for Medicare & Medicaid Services (CMS) have set up a free site to help people navigate the program, with links to details on its various parts.
Medicare Parts A and B are especially relevant to rehab services. They provide at least some way to get quality drug coverage.
What Types of Rehab Does Medicare Cover?
In an information sheet intended for healthcare providers and suppliers, CMS gives an overview of the types of substance abuse treatment Medicare is able to cover.
While not all of the information provided is relevant for a patient, it establishes that Medicare will generally cover any drug rehabilitation that is medically necessary. Programs meant to promote socialization or marketable skills are likely not covered.
How Expensive Is Coverage?
Medicare generally categorizes substance abuse treatment as a mental health treatment. This type of care is then categorized further into three broad treatment groups:
While there are complexities to all these programs, a basic rule of thumb is that once you pay your deductible, you will mostly be paying for 20 percent of the costs of Medicare-approved treatments and whatever amount for prescription drugs is relevant to your specific plan.
The primary exception relevant to substance abuse treatment is inpatient care.
How Long Will It Last?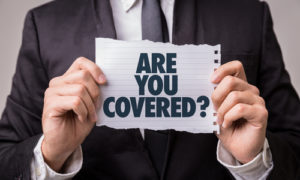 The first necessary thing is to understand what a "benefit period" is. Essentially, this period begins when you are admitted as an inpatient, and it ends when you are out of the hospital for 60 days in a row. With this in mind:
For days one to 60 of inpatient care per benefit period, Medicare covers most inpatient care costs beyond 20 percent of the Medicare-approved amount for mental health services.
For days 61 to 90 of inpatient care per benefit period, you will be required to pay $341 coinsurance per day in addition to costs you were already paying.
For days 91+ of inpatient care per benefit period, you begin tapping into your "lifetime reserve days." You will be paying $682 in coinsurance per day now.
You only have 60 lifetime reserve days ever. After that, going over 90 days in a benefit period means you are covering all costs of inpatient treatment. This will be prohibitively expensive to most people. If it isn't for you, you should at least find a quality insurance plan beyond Medicare if it is expected that you will reach this limit.
Once a benefit period is over, and if a new one begins, this cycle resets, with the exception of spent lifetime reserve days. You will again have 60 more days of inpatient care with no coinsurance payment and so on.
There is one quite controversial element of Medicare to also keep in mind. Medicare has a lifetime inpatient care cap of 190 days for care at psychiatric hospitals. For some people, this may be a major obstacle to receiving the treatment they need, especially if they struggle with another serious mental illness in addition to their struggles with drug dependence.
Discuss the nature of any treatment with a healthcare professional if you are worried about coverage. They will have insights into the specifics of their program as it relates to health insurance.
CMS notes that sometimes a recommended treatment or length of treatment may end up not being covered. It is important to understand your options in this scenario and to keep you, and your healthcare provider informed.
Supplementary Insurance
Many people have both Medicare and another form of insurance. While the exact mechanics of this can be a bit complex, the two insurance plans are essentially categorized as either the "primary payer" and the "secondary payer." In rare cases, there may be a third payer for people covered by several insurance plans.
To find out who the primary payer is, call the Benefits Coordination & Recovery Center (BCRC) at 1-855-798-2627.
Basically, the primary payer pays whatever they usually cover. The remaining costs go to the secondary payer. Exactly how much the patient pays depends entirely on the nature of the plan working in conjunction with Medicare. A secondary plan does not guarantee that the patient will have no costs.