Serenity at Summit offers clients two options when it comes to safely and comfortably detoxifying from prescription drugs. We have prescription detox locations in New Jersey and Massachusetts, where we offer a personalized, compassionate approach. Our Massachusetts location also boasts inpatient rehabilitation for clients who need closely monitored, structured recovery treatment for up to three months.
WORRISOME TREND
NOW DECLARED A NATIONAL EPIDEMIC
The Centers for Disease Control and Prevention (CDC) has declared that prescription drug overdoses are an epidemic in the U.S. Here are some alarming statistics, trends and facts to consider about this widespread abuse:
Every day, 44 people die from overdosing on prescription painkillers in the U.S., according to the CDC.
The amount of prescription painkillers prescribed and sold in the U.S. has almost quadrupled since 1999, even though there hasn't been a significant change in the amount of pain that Americans report.
In 2013, 37 percent of Americans said the country is losing ground on the fight against prescription drug abuse, according to a Pew Research survey.
Opioid overdose deaths, counting heroin and opioid pain relievers, hit a record level in 2014, with a drastic 14 percent increase year-over-year, according to the CDC.
The CDC cites opioid pain relievers and heroin-related deaths as the biggest drivers of the current drug overdose epidemic.
There's been a disproportionate increase in the number of men who have developed an addiction since the late-1990s, whereas there used to be a fairly even divide among genders.
Among people who are 14 years and older, prescription drugs are the most-abused substance in the U.S. after alcohol and marijuana.
TREATMENT FOR PRESCRIPTION DRUG ADDICTION AT SERENITY AT SUMMIT
CUSTOMIZED PROGRAMS THAT START THE ROAD TO RECOVERY
Serenity at Summit is prepared to help stem the rising tide of prescription drug abuse in the Northeast. Yes, those who are prescribed drugs are at risk for addiction, but it's often a friend or a family member who develop a dependence, since these individuals may have access to their loved one's pill supply.
Individuals trying to break an addiction make up a large portion of our clientele. At Serenity at Summit, we offer detox and rehabilitation services to those who are addicted to the following classes and types of prescription drugs:
Opiates (naturally derived painkillers) – opium, morphine, codeine
Opioids (synthetic painkillers) – oxycodone, heroin, hydrocodone, fentanyl, etc.
Benzodiazepines (anti-anxiety medication) – Klonopin, Xanax, Valium, Ativan
OUR EXPERIENCED TEAM IS HERE TO HELP
INPATIENT PRESCRIPTION DRUG DETOX AND REHAB OPTIONS FOR THE ENTIRE FAMILY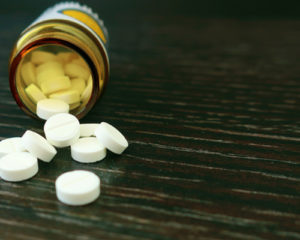 If you or someone you know has developed an addiction, Serenity at Summit is here to help provide effective evidence-based treatment, from detox to aftercare. Serenity at Summit rehab programs help individuals learn to live life anew while staying sober. We're ready to step in to prevent the next dangerous overdose from happening.
At both our Union, New Jersey and Haverhill, Massachusetts locations, we start clients off with 5-7 days of customized medical detox, which is almost always necessary in the case of strong prescription drug addiction.
We then offer unparalleled, well-rounded holistic care at our Massachusetts center. When you visit Serenity at Summit for help, you'll find a partner for life in your recovery journey.
PRESCRIPTION DRUG ADDICTION TREATMENT
DETOX, TREATMENT, ON-GOING SUPPORT
Pain relief is one of the most common reasons people look for medical support. Throughout history, different forms of narcotics have been prescribed to relieve the severity of pain. Today, chemically based narcotics are still recommended for pain relief, but unfortunately these drugs are highly abused.
Dependency on prescription painkillers is a growing concern in the United States. Non-medical use of pain medications has increased steadily over the past 10 years. More than 12 million people in the United States report using opioids non-medically. It is suspected that approximately 25 percent of pain medications prescribed in the U.S are used for addictive behaviors. These statistics are reported by the Centers for Disease Prevention and Control.
PROGRAMS AVAILABLE IN NJ, PA & MA
Our team takes an individualized and comprehensive approach to treatment by seeking the underlying cause of the addiction first. Our prescription drug treatment  programs provide outpatient addiction options that are tailored to your specific needs.
What We Provide
Caring medical personnel
Individualized prescription drug addiction treatment
Individual and group therapy
Co-occurring disorders treatment
Relapse prevention
On-going support
Overcoming prescription drug abuse is an on-going process that requires experienced personnel and medical supervision for a successful detox and recovery.
ABOUT OPIOIDS
Opiates have been used for pain relief for centuries, but more recently opioids have replaced their role in pharmaceutical use. Opioids are a synthetic form of opiate. Some opioids are partially derived from natural substances, others are entirely manufactured.
Opioids are often sold as prescription level pain medications. They include:
Morphine
Oxycodone (Oxycontin & Percocet)
Hydrocodone (Vicodin)
Codeine
These chemically based narcotics are designed to influence the brain in an almost identical fashion to the natural substance.
WHAT ARE NARCOTICS?
PRESCRIPTION DRUG ADDICTION & ABUSE
Narcotics are highly addictive mood altering substances that relieve pain by influencing the perception of pain in the brain. They are only recommended for use under the direct supervision of a doctor, and only for a short period of time.
This class of drugs is broken in two primary categories:
Opiates (Naturally Derived)
Opioids (Synthetic)
The terms opiates and opioid are often used interchangeably.
OPIATE ADDICTION TREATMENT
Opiates have long been prescribed as a resource for relieving pain. Opiates are a natural pain relieving substance derived from opium, which comes from the poppy plant. While Opium is primarily grown in the Middle East, the United States is the number one consumer of the drug world-wide.
Examples of opiates include:
Our opiate addiction treatment programs provide individualized treatment plans that work for you. Opiate addiction should be treated with a safe detox first, then individual and group therapy.