Sanofi was founded in 1973 as a subsidiary of Elf Aquitaine, a French oil company. In 1993, Sanofi moved into the Eastern European market and took an interest in a large Hungarian drug company that had an impressive $104 million in sales a year in the early 1990s. In that same year, Sanofi made its attempt to enter into the United States market by strengthening its presence in the Eastern European landscape.
Sanofi eventually was incorporated under the laws of France as a "société anonyme," which takes the form as a limited liability company. These moves began solidifying its presence in the region and throughout the world as a powerhouse pharmaceutical company.
The company was initially known as Sanofi, Synthelabo, Hoechst, Rhone-Poulenc, which eventually led to the creation of Sanofi. The companies have collectively accumulated more than a century of experience in health, with a core concern of innovation to meet the evolution of society and the need of its patients. Sanofi is a global presence with United States operations based in Bridgewater, New Jersey. The company is responsible for employing 15,000 people throughout the U.S. and has a vision of being the world leader in patient-focused therapeutic solutions. The company has a rich history of developing medications that make a difference.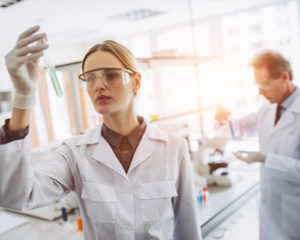 "Sanofi is dedicated to supporting people through their health challenges. We are a global biopharmaceutical company focused on human health. We prevent illness with vaccines, provide innovative treatment to fight pain and ease suffering."
This mission statement put out by the company accurately describes the difference it has made in the world today with the creation of its medications. Sanofi develops, manufactures, and distributes healthcare products and pharmaceutical drugs that range from human vaccines, solutions for diabetes, rare disease, consumer healthcare, and emerging markets.
Sanofi has created and makes 15 or more innovative products for rare diseases. The company has developed and distributed vaccines for diphtheria, tetanus, rabies, polio, influenza, and yellow fever to name a few. Its sole intention is to make a difference in lives around the world with the creation of innovative medications. The technological advances in this field have become so complex, and Sanofi has been able to maintain its reach and stay on top as a leader in the industry. To better understand how the company has achieved this level of success, we must examine its history in depth.
History of Sanofi
Sanofi employs upward of 100,000 employees worldwide, and its primary objective is to make a difference in the life of patients and allow them to live and enjoy healthier lives. Below, we will examine some of the significant points in history that contributed to Sanofi becoming what it is today.
1885: Louis Pasteur treats a young man named Joseph Meister, who was exposed to the rabies virus. It was the first time a vaccination was used, and the first vaccine used to treat rabies.
1889: Oscar Minkowski highlighted the vital role played by our pancreas to control blood sugar. During those same times, the French physician Étienne Lanceraux linked a clear distinction between the two forms of diabetes (type 1 and type 2).
1936: Hoechst develops a crystallization process that improves the purification of insulin and tolerance. It is the beginning of a long process of research into the treatment of diabetes.
1948: The first vaccine against influenza by Pocono Biological Laboratories today known as Sanofi.
1949: The launch of Maalox (Magnesium hydroxide + Aluminum oxide) for digestive health. It is currently one of Sanofi's leading consumer healthcare brands.
1953: This was a big year when Hoechst launched the first long-acting insulin.
1980: Synthelabo revives studies on Diltiazem chlorhydrate.
1984: The first patient with Gaucher disease was treated by an enzyme replacement therapy developed and implemented by Sanofi Genzyme.
1988: The World Health Organization (WHO) and several other partners formed what is known as the Global Polio Eradication Initiative. It is the most extensive global health program that has ever been initiated, and at that time, more than 350,000 people (mostly children) were paralyzed by poliovirus every year. From this point on, Sanofi Pasteur has provided more than 6 billion doses of Oral Poliovirus Vaccine (OPV) to UNICEF for the program.
1997: The launch of Allegra was revolutionary for allergies. Since 2011, Allegra has been available without a prescription in the United States and has helped millions of allergy sufferers.
2015: Sanofi created a vaccine that aimed at treating Dengue fever. It received market approvals in Brazil, the Philippines, and Mexico.
2016: By 2016, Sanofi announces that the world may experience the last case of wild polio in its history. There are only two countries that remain endemic — Afghanistan and Pakistan. Sanofi plays a vital role in delivering vaccines globally to secure a polio-free world.
Sanofi Controversy
A company of Sanofi's magnitude is not exempt from negative press. While it has made several products over the years that help people, there has been some controversy surrounding one of its products: Ambien. The medication was marketed as an alternative to more potent benzodiazepines like Xanax that were used to treat insomnia and anxiety.
The difference between Ambien and these benzos is that it could act on a specific gamma-Aminobutyric (GABA) receptor inducing sleep and not be as addictive. Z-drugs were marketed aggressively quickly becoming common around people's households.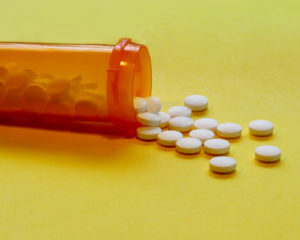 The medication works quickly and efficiently, and the effects last anywhere from five to six hours. It is much shorter than benzodiazepines and allows for a more restful sleep without the grogginess that benzos can induce. Ambien also was reported to carry less risk of dependence and abuse.
Z-drugs are classified as Schedule IV controlled drugs by the U.S. Drug Enforcement Administration (DEA). In 2014, a report surfaced that 330,000 U.S. citizens were abusing sedative drugs. It was shown that zolpidem might have more adverse effects and higher abuse potential than was initially promised by Sanofi.
In 2007, the FDA formally put in a request that Ambien change its labeling to reflect its addictive qualities. There were complex behaviors caused as a result of Ambien intoxication, and some of these were walking, driving, eating, talking on the phone, or even having sexual relations while under the influence of the drug. These effects caused the FDA to require a dosage change to combat some of these next-day impairments.
Overall, Sanofi has been a solid contributor in the global community to helping those in need. It has created hundreds of medications and hundreds of thousands of jobs over its several decades of existence. It has done more good in the community than harm, and controversy is bound to occur. A good company is one that can respond positively and find solutions to its problems. Sanofi has proven to be one of those companies that can bounce back from negative press coverage.