In the age of the devastating opioid crisis, our doctors have been placed in an uncomfortable position that makes prescribing opioids a challenge. On the one hand, the doctor may feel a patient will benefit from opioid pain management; however, the doctor is concerned about the repercussions from the government if they prescribe this medication. It makes the whole process much more difficult. These guidelines for opioid prescribing were put in place to cut down on overdose deaths. Unfortunately, that number continues to increase every year.
There are many alternatives when it comes to treating pain, and using narcotic pain medication should only be considered when you've exhausted all other resources. Those who are prescribed pain medication from a doctor can follow instructions and use the drug as prescribed, but sooner or later, it could turn into chemical dependency. Tolerance will eventually occur, but it could lead to devastating outcomes like an addiction.
If you have tried everything but cannot shake your pain, it might be time to talk with your doctor about other options. There are a few things you should do before getting pain medication from a doctor. Signing a pain management contract is a process that requires you to understand the risks involved with this type of treatment. You must know what you are being asked of before signing this document.
What Is a Pain Management Agreement?
A pain medication agreement is a contract between a doctor and their patients to ensure the person understands the risks of taking opioid medications. Before the opioid crisis, these agreements were not standard, and they were only required by pain management clinics and specialists. 
With the increase in addiction to opioids and scrutiny from the Drug Enforcement Administration (DEA), as we've highlighted above, more general practitioners require their patients who use opioid medication long-term to these agreements. 
Doctors who use these contracts discuss their effectiveness by letting patients know what to expect while under their care. They also mention the contracts teach their patients how to use the medications safely, which includes how to store them at home.
What Is In the Pain Management Agreement?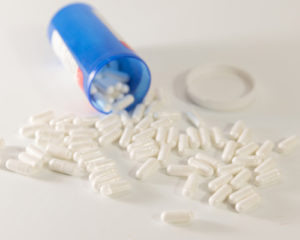 The details of these agreements will vary from one doctor to another, but there will be various elements that are consistent throughout these agreements. Below we will explain the top five things you should know about these pain management agreements before signing your name. If you do not agree to these basic elements, you may want to reconsider signing. 
You agree to use your medication exactly as it's prescribed.
You agree to random drug testing.
You must have all of your prescriptions filled at one pharmacy, and you will allow your doctor and pharmacist to share information about you.
You understand and agree that stolen, lost, or destroyed medication can not be replaced.
You agree not to request or use pain medication from other healthcare providers.
There is a lot to know before using pain medication from a doctor, and all you can do, in the meantime, is arm yourself with information to determine if this is the right choice for you.