Many of those who are struggling with an addiction may be pushed back by the sound of detox. The truth is, detox is the first giant step toward a healthy recovery. From there, treatment options are recommended whether it's outpatient or residential, that should be decided based off each individual's needs and addiction.
BELOW IS AN OVERVIEW OF WHAT HAPPENS IN OUR DETOX CENTER:
INITIAL ASSESSMENT
After arriving to detox, each patient will receive a consultation assessment, so we can get to know each patient. Each client will be welcomed with a caring intake counselor where they can ask specific questions. These questions are needed in order to make the detox process as comfortable as possible. The assessment will focus mainly on history of substance abuse and any current detox symptoms or uneasiness.
It is normal to feel overwhelmed and uneasy at this point in the process. It's important that individuals are not discouraged as this feeling will pass and we will be the guide every step of the way.
FULL MEDICAL AND MENTAL HEALTH EVALUATIONS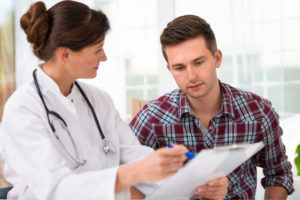 After the initial consultation takes place, each client will be able to get comfortable before they partake in the full evaluations which are performed by our medical and mental health professionals.
Patients will first receive a historical evaluation where we can accrue information regarding medical history. This may include nutritional, physical, mental health, and dietary history.
From there, our mental health professionals will perform a psychiatric evaluation to get a better understanding of the current mental health status in conjunction with historical mental health situations. We will also assess any medications that are currently being taken for a mental health condition.
From there, our medical team will collaborate on creating a personalized detox treatment plan that will be based off these evaluations.
HOLISTIC AND MEDICALLY SUPERVISED DETOX TREATMENT BEGINS
Since substance abuse takes a heavy toll on the body physically and mentally, our medical team will discuss the best detox treatment methods that will reduce withdrawal symptoms. Each patient is monitored by our medical team each day where we can make adjustments to make this process as comfortable as possible.
Since drug or alcohol detox is not only treating each person physically, we focus heavily on integrating holistic treatments to heal the mind, body, and spirit altogether. Each patient will receive daily individual therapy and group therapies which are customized to their needs
SAFE TRANSITION INTO ON-GOING DRUG AND ALCOHOL TREATMENT
After the detox process is complete, patients will look and feel better already. However, this isn't the end of treatment. After working with each individual during detox, our medical professionals will have a strong understanding of their needs, and help them transition into the right on-going treatment program. We will make sure the next phase of care is individualized to each patient's needs.