Kaiser offers a number of different insurance products to ensure that customers can access the care they need for addiction issues. 
Not all Kaiser insurance plans are the same. Different types of health insurance policies will provide different levels of coverage for drug addiction treatment. 
Make sure you have a good understanding of what to expect in terms of health insurance coverage before you begin treatment. There will likely be some out-of-pocket costs that come with drug addiction treatment services. 
What Levels of Addiction Treatment Coverage Are Available Through Kaiser?
Not all insurance policies purchased through Kaiser Permanente will offer the same depth and breadth of coverage for addiction treatment services.
Just under 12 million people are covered by Kaiser Permanente. The company employs tens of thousands of doctors and nurses in 39 hospitals and 682 clinics in eight states and the District of Columbia. 
Those who are covered by Kaiser Permanente have a health insurance policy that usually falls into one of the following categories:
Employer-based coverage:
Group coverage offered through an employer is often a perk or benefit of the job, the specifics of which will vary significantly from company to company based on what the employer has purchased. 
Family and individual health insurance:
Private Kaiser insurance is available to those who want to tailor their coverage to ensure that access to a specific doctor or style of treatment is covered. These policies will also look very different depending on the details. 
Medicare coverage:
For people living with a disability and seniors over the age of 65, Medicare coverage is an option through Kaiser.
How Do I Know Which Treatment Services My Insurance Will Cover?
It is currently required by law that all health insurance policies offer equal access to addiction treatment and mental health treatment as they would for a medical injury. Your health insurance policy should cover some form of drug addiction treatment to some degree.
In General, You Should Find Some Level of Coverage for the Following No Matter What the Specifics of Your Plan Are: 
Medical detox and support
Outpatient and related mental health treatment services
Intensive outpatient drug rehab
Residential addiction treatment programs
Long-term aftercare and support options
The Differences Between Plans Come In the Form Of:
What percentage of the total cost is covered 
How long of a treatment period is covered
What proof will be required to determine whether or not the requested treatment is medically necessary
The cost of copays for medication and doctors' visits 
To be sure exactly what is covered by your Kaiser Permanente insurance policy, you can go to their website and log in to get more information about your plan. From this portal, you can choose your medical provider, make an appointment, view lab results, refill prescriptions, or communicate with medical personnel regarding nonurgent care questions. 
Making an appointment with a primary care physician is generally the first step to securing treatment services for addiction, so this is a good place to start with your questions. Though your doctor will know little about the details of your plan, they can give you some concrete information about your history and circumstances that will help to determine what services you are eligible for. 
Next, contacting Kaiser Permanente directly to speak with someone regarding the details of your plan based on your medical history and current need will help you to find out exactly what is covered and at what amount. 
With all this information in hand, you can then approach the drug rehab programs you are considering. They may have an arrangement with Kaiser Permanente in place that allows them to immediately give you a definitive response for what insurance will cover and what they won't. You should be able to get solid numbers from this process so that you can make an informed decision.
What Costs Can I Expect To Pay For Rehab?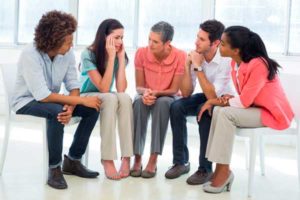 In general, the higher the cost per month for an individual or family health insurance plan, the lower the copays will be.
Kaiser Permanente may cover the full cost of residential treatment for Platinum HMO members, for example, but they will also charge $250 per day up to a max of $1,250 per stay. Other levels of insurance coverage may require that those who enter a residential treatment facility pay a $100 per day copay with no max, and the treatment program will need to meet specific requirements regarding staffing, supervision, and care.
For outpatient drug addiction treatment programs, the copay may be about $15 per individual session plus $5 per group treatment.
If the outpatient treatment program is intensive requiring four or five treatments per day, this could mean copays in the range of $25 to $75 per day. Most bills will land somewhere in the middle, as most days will require a mix of individual and group sessions. 
These fees will vary based on the type of Kaiser Permanente plan you have. For example, if you are covered under an individual or family plan, you will either have a Gold, Silver, Bronze, or Platinum package that will impact the amount of your deductible, your copays, your monthly premium, and other out-of-pocket costs. 
If You Have Insurance Through Your Employer or Another Group, Your Premiums May Be Deducted Through Your Paycheck, and Your Coverage May Be:
Are the Costs of Copays Worth It?
The cost of addiction treatment is exponentially smaller than the cost of untreated addiction. Families are often surprised by the cost of care but may not realize how much money they are losing in direct and indirect expenses when a loved one is living with addiction.
Lost productivity at work for the individual in addiction can add up to tens of thousands of dollars in lost potential income, as opportunities pass them by and they find it difficult to maintain employment.
There is substantial lost productivity for caregivers in the family, as they must continually pull back from work and growth opportunities to care for their loved one and manage crises as they arise.
Legal costs and fines associated with drug-related crimes can add up fast. 
Substantial amounts of money are usually spent on drugs and alcohol.
Health care costs rise due to drug-related illness and medical emergency.
Using Kaiser for Rehab
Kaiser Permanente offers a range of insurance products to allow consumers to avoid paying for what they don't need and to maximize their fees.
When it comes to drug and alcohol addiction treatment services, it is important to ask specific questions if you find that the style of coverage you currently have does not provide what you need. You have the option to upgrade or switch to a plan that will help you connect more easily with the right drug addiction treatment services for you.