Sober companions are often associated with Hollywood celebrities. Tabloids will display titles like "Demi fired her longtime sober companion," or "Ben's new sober companion has his friends worried." In the lavish world of Hollywood lifestyles, sober companions are positions that are paid huge salaries to drive around celebrities and talk about recovery. However, that's just one facet of sober companionship, although it's often the most visible. 
Sober companions can be paid positions or volunteers from a treatment center or a 12-step program. In many ways, a sober companion is like an Alcoholics Anonymous sponsor, though in some cases, their services are more intensive.
But is a sober companion necessary for your recovery?
There's no one addiction recovery option that will work for everyone, but for some people, sober companions are a tremendous help in safeguarding their sobriety after rehab. Learn more about addiction treatment and how sober companions work to help you continually pursue recovery.
What Is Sober Coaching?
Sober coaching is a service that can be provided to help people who are in recovery just after they leave rehab. Sober companions are usually people who are also in recovery that can help you with your day-to-day needs in the first few weeks or months after treatment. A sober coach may begin their job after you complete treatment.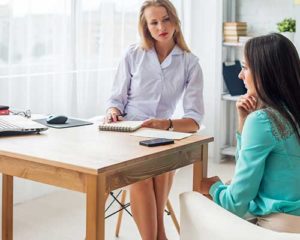 You may hire them through your treatment center's aftercare program, through your sober living house, or you may be connected to them through a friend. They will begin to help you build up your new sober lifestyle in recovery and many of the responsibilities that come with it.
Throughout your stay in treatment, you will have had varying levels of support as you addressed your needs related to addiction and mental health.
When you first start treatment, you may have 24-hour medical or clinical care, where your immediate needs are met. Any high-risk situations or cravings are addressed with the help of a professional. As you continue in treatment, you may gain more independence.
If you go through intensive outpatient treatment, you'll have access to many hours of treatment resources every week. When you run into new challenges, you will be able to take your concerns to your counselor or group therapy and have them addressed.
Then you may continue to an outpatient program that involves just a few hours of treatment services each week. This level of care offers a helpful step between intensive treatment and independent life. You will have more time to pursue your goals of recovery. As new challenges come up, you will have an opportunity to address them with a counselor each week.
Then your treatment is completed. You will have learned a variety of cognitive behavioral techniques to deal with cravings, triggers, and high-stress situations without using drugs or alcohol to cope. But that's not the end of your recovery; it's the beginning of a new chapter of recovery. A sober companion can help you get started in your new independent life. In some ways, they'll act as training wheels, helping you stay on the straight and narrow path of sobriety.
But their help can also be more practical. They may drive you to 12-step meetings, help you write up a resume, or help you find housing options. However, they are also available to help you with deeper issues like how to deal with life stresses without using and other tips to help you maintain your sobriety. They may also help connect you to 12-step meetings and a larger community of people that are committed to recovery.
Sober coaching can last between a few weeks and a few months after treatment, but it ultimately depends on your needs. You may also hire a sober coach if you are going through a difficult time in your recovery and need some extra support.
Do You Need a Sober Companion?
Not everyone will need a sober living coach after detox, and it may not be an affordable option for everyone entering a life of recovery. Part of the reason it's so popular among Hollywood elites is that they are more likely to afford the personal, one-on-one attention that a sober companion can offer. 
In some cases, sober coaches spend all day with their clients and even live in their houses. This level of around-the-clock care can be pricey, and your insurance company may not cover it like they would for formal treatment. However, sober coaches may be exactly what some people need in the weeks following their completion of treatment.
Recovery can be a minute-by-minute commitment to sobriety, especially in the early days after treatment. Having someone by your side to help in moments of weakness can help you reaffirm that commitment. Plus, many people fall into addiction when their young and don't achieve sobriety until they are adults in their 20s, 30s, or even later. They may have never learned to do some of life's basics such as laundry, grocery shopping, exercising, and balancing a budget. A sober coach can help you learn these essentials that may sound trivial but are actually important parts of living a fulfilling life in recovery.
However, there are other options in aftercare services that can address some of the same things a sober companion can help you with. However, if you feel like you do well in one-on-one relationships and that you would be helped with more personal help after treatment, a sober coach might be something that's worth exploring. Ask your aftercare specialist or your therapist to learn more.
Other Post-Treatment Options
Sober living houses are one of the most common options for people who are in outpatient treatment or if they have just recently left treatment. Also called halfway housing, a sober living house is a residential environment that prohibits its residents from drinking or using illicit drugs on or offsite. 
Residents of sober living homes will be expected to submit to periodic drug testing to ensure their sobriety and to provide accountability. You may also be required to actively seek employment while you're in a sober living house, but they can also help residents with job hunting, creating a resume, and learning how to manage personal finances.
Another common option after treatment is a 12-step program. Groups like Alcoholics Anonymous (AA) and Narcotics Anonymous (NA) are free 12-step programs that can connect you to a larger community of people that are committed to recovery. In a 12-step program, you will be connected to a sponsor that can help you with many of the things a sober companion could.
Seeking Addiction Treatment Today
If you or someone you love is struggling with a substance use disorder, there is help available for treatment. If you've completed treatment and you are interested in post-treatment options, there are also aftercare programs available to you. 
To learn more about addiction treatment and how it can lead you to a life of sobriety, speak to an addiction treatment specialist at Serenity at Summit by calling 844-432-0416 or connecting with us online. Hear about the therapy options that might be available to you and the aftercare options that you can take advantage of after treatment. Addiction is a chronic disease, but it's one that can be treated with the right help at your side. Call anytime.