For many years, high rates of drug use in Baltimore have been linked to violent crimes and poor health for residents of the city. Hundreds of people die in the city every year due to unintentional drug- and alcohol-related overdoses.
According to the Maryland Department of Health, Baltimore has significantly higher rates of fatal drug overdoses than other parts of the state.
Fatal Overdose
Fatal overdoses in Baltimore have remained consistently higher than overdoses that occur in other regions of the state since 2007. Drug use trends show an increase in fatal overdoses in Baltimore since 2011, while overdose rates remained relatively stable in other parts of the state.
There were 1,594 Maryland deaths related to fentanyl in 2017. The majority of those deaths occurred in Baltimore City or Baltimore County.
The Baltimore Metro area sees an exponentially higher rate of opioid-related deaths than any other part of the state.
Most Commonly Abused Drugs In Baltimore
In addition to providing statewide data on drug use, the Maryland Department of Health evaluates drug use trends in communities throughout the state.
The Most Commonly Abused Drugs In Baltimore In 2017 Data Are:
Heroin
Fentanyl
Prescription opioids
Cocaine
Oxycodone
Methadone
Cocaine
Benzodiazepines
Alcohol
Overall, the total number of fatal drug overdoses of any kind in Maryland in 2017 was 2,282. Of these deaths, 1,128 occurred in Baltimore County or Baltimore City.
Cocaine alone caused 691 fatal overdoses in Maryland, 285 of which were in Baltimore. Benzodiazepines caused 146 fatal overdoses in Maryland, 28 of which were in Baltimore. Alcohol caused 517 fatal overdoses in Maryland, 198 of which were in Baltimore.
Opioids, including heroin, fentanyl, and prescription opioids, remain the leading cause of fatal overdoses in Baltimore. In Baltimore County and Baltimore City in 2017, 550 deaths were caused by heroin, prescription opioids caused 210 deaths, and 817 deaths were caused by fentanyl.
The Impact of Drug Use In Baltimore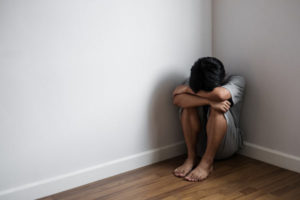 The Baltimore City Health Department has been working hard to tackle the negative impacts of drug use on the Baltimore community. In response to the opioid epidemic, the city has established a three-point strategy to combat this public health crisis. The strategy includes:
Saving lives by expanding access to and use of naloxone, an antidote to an opioid overdose, through various naloxone programs
Increasing access to evidence-based addiction treatment programs, including medication-assisted treatment and social and wraparound services
Fighting the stigma of addiction by providing educational workshops and resources about addiction
The city has initiated efforts to reduce incidents of hepatitis C, HIV, and other blood-borne diseases associated with injection drug use with a program called the Baltimore City Needle Exchange Program. As a major part of community risk reduction, this program reduces the circulation of unclean syringes and connects individuals struggling with substance use disorders to treatment programs and health services.
Finally, the Staying Alive Drug Overdose Prevention and Response Program was established in 2004 as part of a public health initiative to reduce rates of opioid-related overdose deaths. Since the program began, over 34,000 people have been trained in overdose prevention and response, and hundreds of lives have been saved in Baltimore.
Drug Use Trends Across Maryland
Data collected by the Maryland Department of Health depicts a state that is struggling greatly with the opioid overdose epidemic. Opioid abuse has been the greatest cause of fatal drug overdoses for many years, though non-opioid-related drug overdoses are also a concern.
In 2017, 88 percent of fatal overdoses were related to opioid use. Heroin, prescription opioids, and fentanyl are all to blame for these deaths.
For seven years in a row now, the rate of drug- and alcohol-related overdoses has continued to increase. An all-time high was reached in 2017, with a 9 percent increase in fatal overdoses in one year. Since 2010, the number of alcohol- and drug-related overdoses has more than tripled. 
The drugs most commonly being abused that are causing high rates of fatal overdoses throughout Maryland include:
Opioids. There was a 70 percent increase in fatal opioid overdoses from 2015 to 2016, while 2016 to 2017 saw only an eight percent increase. The number of heroin and prescription opioid-related deaths has decreased recently, while deaths due to fentanyl increased 42 percent between 2016 and 2017
Cocaine. Between 2015 and 2016, the number of fatal cocaine overdoses increased 110 percent, followed by a 49 percent increase from 2016 to 2017 across all demographics
Benzodiazepines. Benzodiazepine-related deaths have increased steadily since 2007, with a 16 percent increase between 2016 and 2017. In 2017, 51 percent of benzodiazepine-related deaths occurred in combination with fentanyl, 45 percent happened in combination with prescription opioids, and 39 percent happened in combination with heroin
Alcohol. The number of deaths due solely to alcohol use decreased by 11 percent in 2017. An increase in alcohol-related deaths was observed, however, by people who concurrently used opioids. Sixty-one percent of alcohol overdoses also involved fentanyl, while 39 percent included heroin.
The Maryland Department of Health notes that the majority of increases in overdose deaths are due to substances being mixed with opioids, primarily fentanyl. Seventy-one percent of cocaine-related deaths in 2017, for example, occurred in combination with fentanyl, while 50 percent of cocaine-related deaths occurred in combination with heroin.
An increase of overdose deaths throughout the state appears to be occurring across all demographics. Men and women of all age groups and ethnicities are suffering from fatal overdoses.
How Does Drug Use In Maryland Compare to the Rest of the Country?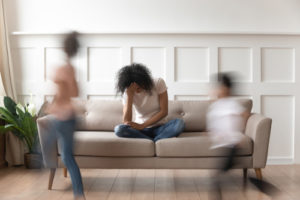 Current drug use statistics from Maryland reflect similar problems of opioid abuse that are occurring across the county. As the data from the Maryland Department of Health shows, opioid drugs being used in combination with other substances are causing significant increases in fatal overdoses. 
According to the National Institute on Drug Abuse (NIDA), Maryland is among the top five states in the country with the highest rates of opioid-related overdose deaths. Since 1999, the death rates of opioid overdoses have been above the national average every year, a gap that has widened significantly since 2013. On average, Maryland's rate of opioid-related overdose deaths has always been one and a half to three times greater than the national rate.
In 2016, the rate of fatal opioid overdoses in Maryland was 30 deaths per 100,000 people. That same year, the national rate was 13.3 deaths per 100,000 people.
Fentanyl is to blame for the most recent spike of fatal overdoses caused by opioids. There were 1,821 total opioid overdose deaths in Maryland in 2016, 650 of which were due to synthetic opioids, and most of these were related to fentanyl. 
Heroin and prescription opioids have also been causing a problem throughout the country and in Maryland.
In 2012, 173 overdose deaths in Maryland were due to heroin and 52 were due to prescription opioids. These death rates increased to 650 and 812 respectively in 2016.
Increasing rates of HIV, hepatitis, and neonatal abstinence syndrome are major public health concerns across the country due to rising rates of opioid abuse.
Addiction Treatment Options In Baltimore
If you or someone you know is struggling with a substance use disorder in the Baltimore area, there are treatment options available. Treatment centers located in Baltimore include:
Glenwood Life Counseling Center. This nonprofit combines medication-assisted treatment with individual, group, and family counseling services to provide comprehensive addiction treatment, including case management, mental health screening, and HIV education and testing
Johns Hopkins Broadway Center for Addiction. This hospital-based program offers comprehensive outpatient treatment services, including medical, psychiatric, and social services, for people with acute or chronic substance use disorders
Reflective Treatment Center. This nonprofit organization is an opiate maintenance therapy and detox treatment facility. Comprehensive treatment services are provided to adults who are dependent on opiates. 
In addition to the above treatment centers, Baltimore offers a free Crisis, Information & Referral Line for men, women, and children who are experiencing an urgent need for mental health or substance use treatment. Crisis support, treatment information, and referral services are available through the helpline that is open 24/7 at (410) 433-5175.