Do you have a loved one who is struggling with drug addiction? The first step is determining their level of interest in getting help for their problem. If they are positive and open about the possibility of embracing treatment, this is a good sign. Because drugs can hijack the brain and leave an addict powerless to making rational decisions, the fact that an addict may understand they have a problem is very promising.
Tips on How You Can Help an Addict
The following are important ways that you can help an addict in your life get the treatment they need.
Educate Yourself and Discuss Treatment Options
If they are willing to discuss their problem, it's wise to educate yourself on addiction and the needs of someone who is addicted to drugs. Once you feel comfortable discussing the topic, you will need to voice your concerns and discuss treatment options. It may be as simple as researching facilities, checking insurance coverage and determining the best option. A one-on-one conversation can be enough to get the ball rolling.
If Necessary, Plan an Intervention
However, it may be necessary to have an intervention to help your loved one better understand their problem and the consequences of continuing to use drugs.
An intervention should be attended by those close to the individual who are willing to help and support them in their recovery.
A professional interventionist can also help evaluate the situation, provide guidance and ensure the process of getting the individual to treatment happens smoothly to enable all involved to start healing.
What if They Turn Down Help for Their Drug Addiction?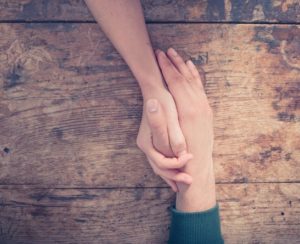 It's quite common for drug addicts to admit they have a problem but be unwilling to get help. This can be a very frustrating situation for loved ones who are focused on offering help. It's important to know that not every addict will agree to treatment or will be able to stay sober once they get help.
One of the most important tips for family members who have a loved one struggling with addiction is to remember that addiction is a chronic disease that often results in relapse. Seek professional help and guidance for family support.
What Next?
With a loved one addicted to drugs, time is of the essence. Drug addiction rarely gets better on its own. In fact, it almost always becomes worse, making recovery more difficult to treat. At Serenity at Summit, we are here to help your loved one take the first step in recovery. Call now to speak with an addiction specialist.