Boston is a major port city in the northeastern United States, an area that's been hit hard by the opioid overdose of the past decade. Opioids and other drugs are trafficked into the U.S. by ship and make their way through the country, but that means port cities often have high availability of illicit substances. Drug rehab is an important way to combat public health issues like addiction and overdoses. Learn more about drug rehab and the need for treatment in Boston.
Boston Drug Rehab Statistics
The northeastern United States has been significantly affected by the opioid crisis of the past several years. In 2018, there were 67,367 drug overdose deaths in the United States. Opioids were involved in 46,802 of those cases. In Massachusetts, there were 1,991 opioid-involved overdose deaths in 2018, accounting for about 88 percent of the overall overdose death rate. The opioid-overdose death rates in the state have risen dramatically over the past ten years. In 2009, there were only 633 opioid deaths, and in 2019 there was an estimated 2,023. 
However, opioids aren't the only drugs that are causing public health concerns in Boston. In 2018, methamphetamine use was found to be growing in frequency. Meth has historically been a bigger problem in rural areas, where it can be made in illegal makeshift laboratories. Today, meth is being trafficked into the United States like heroin.
Most Commonly Abused Substances In Boston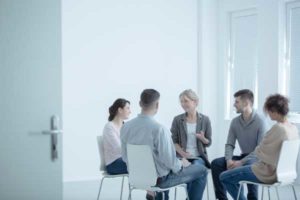 Alcohol and marijuana are the most common substances of abuse in the United States. Because they are both legal to use recreationally in Massachusetts, there's a high availability of both in the state. Alcohol is the most common drug to require addiction treatment. Alcohol leads to severe substance use disorders more often than marijuana, and it can be life-threatening during withdrawal. In the United States, heroin is one of the cheapest illicit drugs. With transnational criminal organizations flooding the country with opioids, not only is it cheap, but it's also easy to find. Heroin is also mixed with other opioids like the deadly powerful fentanyl, which was involved in 1,806 overdoses in 2018 in the state. 
Boston's Drug Rehab History and Rankings
Along with much of the rest of the country, Boston has seen a steady increase in addiction and overdose over the last 20 years. The increasing rates are largely due to heroin and fentanyl trafficking amidst the opioid crisis. In 2000, there were 375 opioid-related deaths, and it doubled over the next ten years. In 2011, that number began to climb dramatically until it peaked in 2016, with 2,097 opioid overdose deaths. Since then, the numbers have seemed to plateau.
Quick Treatment Facts
Addiction treatment is a chronic disease that affects the reward center of the brain. It's diagnosed in the DSM-5 as a severe substance use disorder. In many cases, addiction comes with other issues that are caused by it or contribute to it. Co-occurring issues can include past traumas, mental health issues, physical conditions, and socioeconomic issues. 
Treatment is a complex process that may involve a variety of therapy options depending on your needs. When you first enter treatment, you'll go through an assessment process with a therapist where you'll create a treatment plan that's designed to meet your specific needs.
Addiction treatment should address more than just substance abuse. It should also treat medical, psychological, and social issues that are related to your substance use disorder.