As the largest city in Union County, Elizabeth experiences high rates of alcohol and drug abuse.
Data from 2016 reflects treatment admissions rates of 2.1 per 1,000 people for alcohol and 5.9 per 1,000 people for all other drug-related disorders in Elizabeth. The highest rates of treatment admissions in Elizabeth are for alcohol and heroin use disorders, though residents struggle with marijuana, cocaine, and prescription drug abuse as well.
While Elizabeth has the highest population of residents in Union County, at almost 126,000 people, it has the lowest median household income, at just over $44,000. Likewise, crime rates are the highest in Elizabeth than in another city within Union County.
Low socioeconomic status and high crime rates are two factors that increase the risk of substance use and the associated health and economic side effects.
Most Commonly Abused Drugs in Elizabeth
The New Jersey Substance Abuse Monitoring System (NJ-SAMS) collects data each year on substance abuse treatment admissions made throughout the state as well as by county.
The 2017 NJ-SAMS report for Union County, to which Elizabeth belongs, showed that alcohol and opioids are the most commonly abused drugs in Elizabeth and throughout Union County.
The Breakdown of 2017 Substance Abuse Admissions of Union County Residents Includes:
41 percent for heroin abuse
33 percent for alcohol misuse
14 percent for marijuana use disorders
5 percent for cocaine abuse
4 percent for opiate misuse other than heroin
2 percent for misuse of other drugs
Elizabeth specifically had 1,245 residents seek treatment for a substance use disorder in 2017, which was by far the largest percentage of residents from any city within Union County. Of those admissions, 482 people were addicted to heroin, 391 people were addicted to alcohol, 225 people were addicted to marijuana, 39 people were addicted to other opiates, and 36 people sought treatment for other drugs.
Residents of Elizabeth comprised 37 percent of treatment admissions made in Union County in 2017.
New Jersey Drug Use
According to the 2017 NJ-SAMS statewide report, 82,644 admissions were made to treatment facilities that year throughout New Jersey.
Across the state, the most commonly abused drugs that lead people to treatment programs were:
Heroin at 45 percent
Alcohol at 27 percent
Marijuana at 13 percent
Opiates other than heroin at 7 percent
Cocaine at 5 percent
Other drugs at 4 percent
The majority of people misusing drugs in New Jersey are male (67 percent), white (61 percent), and single or divorced (83 percent).
A large percentage of the people who sought addiction treatment in 2017 were not doing so for the first time. Seventy percent of people admitted for treatment were there for their first time, but 19 percent of people were admitted for a second time, and 11 percent of people were admitted three or more times.
Opioid Problems in New Jersey
In addition to the range of substance abuse issues seen in New Jersey, opioid-related overdose deaths are a significant public health concern.
In 2016, 1,409 people died from opioid-related overdoses, which was an equivalent of 16 deaths per 100,000 people. The national average at the time was 13.3 deaths per 100,000 people.
Heroin use across New Jersey caused the greatest increase in deaths between 2010 and 2016. Fatal heroin overdoses rose from 97 to 850. Likewise, synthetic opioids, primarily fentanyl, caused a significant increase of 35 to 689 deaths in this same time period.
As the rate of heroin, prescription opioid, synthetic opioid, and other prescription drug abuse continues to rise, greater efforts are being made to improve overdose and treatment outcomes throughout New Jersey.
How Drug Use in Elizabeth Is Addressed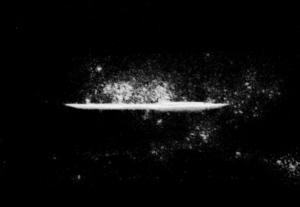 The state of New Jersey's Department of Human Services provides support to the boards of social services in counties throughout the state. Drug and alcohol treatment assistance is provided to the Union County Board of Social Services in an effort to combat increasing trends of drug use and addiction in the area.
The Division of Mental Health Services and the Division of Addiction Services were merged to create the Division of Mental Health and Addiction Services in 2011 to streamline services and provide comprehensive treatment programs that could more effectively address the substance use and mental health needs of its residents.
As a result, more effective evidence-based addiction treatment techniques are being employed in Union County and throughout New Jersey to promote the recovery and wellness of its residents.
Addiction and Mental Health Services Provided by the State Include:
Prevention and early intervention
Addiction treatment
Recovery support
Workforce development
Self-help programs
Hotlines and helplines
The Partnership for a Drug-Free New Jersey is another push being made by local organizations to reduce drug use and abuse throughout New Jersey. In cooperation with the New Jersey Department of Human Services, as well as the Governor's Council on Alcoholism and Drug Abuse, the Partnership for a Drug-Free New Jersey strives to provide resources for individuals and families to prevent substance abuse in the home.
Information and training opportunities about identifying and treating drug abuse are provided in doctors' offices, at workplaces, in schools, and throughout the community.
As rates of drug abuse continue to rise throughout the state, concerned community members are taking action to put an end to the disastrous impact drug use has on the community.
Local Rehab Centers
If you are interested in seeking treatment for a substance use disorder in Elizabeth, you have many options. With a large population and high rates of substance abuse, there is a wide variety of treatment centers located throughout the city that are ready to get you started on your road to recovery.
A Few Of the Rehab Centers Available In the Elizabeth City Area Include:
The above list of rehab centers is only a small sample of the treatment programs available in Elizabeth.
Depending on the level of treatment needed, goals for treatment, and how much time one can commit to being in treatment, there is a program in Union County that can meet the unique needs of people struggling with substance abuse.