The U.S. Census Bureau released numbers in 2010 that highlighted the ages of adults 45 to 64 made up 81.5 million persons (26.4 percent). It also reported that the population of adults over age 65 was 40.3 million persons (13.0 percent). The initial wave of the baby boomer generation turned 65, and this generation is expected to live longer due to the advances of modern medicine.
Historically, however, older adults have not demonstrated high rates of alcohol or other drug abuse when comparing them to younger adults. They are also not as present in substance abuse problems, and these facts have helped to perpetuate a misconception that older adults do not use or abuse drugs or alcohol. There is evidence that shows the baby boomer generation is using at a high rate, and it creates a new urgency to identify and treat substance abuse among these older adults.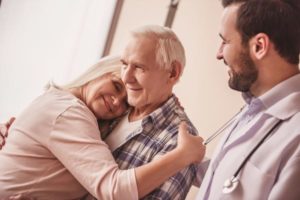 Alcohol is the most commonly abused substance among older adults. Despite the prevalence of prescription drug abuse, most of the research on substance use was focused on alcohol use disorders. The studies did show that as adults age, their alcohol use begins to decline. At-risk drinking is more prevalent among older adults and is responsible for a larger share of harm to their health and well-being. Another study shows that a substantial portion of this population is binge drinkers. Reportedly, 19.6 percent of men and 6.3 percent of women that were studied admitted to binge drinking.
Illicit drug use is more prevalent among older American adults than other adults in the rest of the world. The use of illegal substances had doubled on average from 1.9 percent to 3.4 percent to 3.6 percent to 7.2 percent among 50- to 65-year-olds between 2002 and 2012. Of those who use illicit substances, 11.7 percent met the criteria for a substance use disorder. Considering the sheer volume of older adults in the United States, it should be a cause for concern to see these numbers steadily increasing.
With the overprescribing of opioid and benzodiazepine drugs, it has given away our natural ability to fight stress on our own. Some people feel they need these substances to get through the day and will not end up abusing them, but others will continue to use despite their doctor's recommendations.
Our older generations deal with unique problems when it comes to substance abuse. One-quarter of the prescription drugs sold in the United States are used by older people, which can contribute to these inflated numbers. Fortunately, the rates are much lower than the general population. Aging itself presents specific risks for harm. Getting older can be difficult, but coping with it by using drugs or alcohol is not the answer. Drug rehab has become more popular for this generation, and more of these older adults are seeking out health care to handle their addiction.
Spotting Substance Abuse and Addiction in the Older Population
Recognizing substance abuse in anyone is often tricky if they are in the early stages of their addiction. One reason why it is difficult in older adults is due to potential social isolation. Many older adults have already retired and no longer participate in the workforce. In some cases, they live alone and far away from family members. Unfortunately, their social circles begin to shrink as peers pass away or become less mobile.
Doctors are also apprehensive about diagnosing a substance use disorder in older adults because there is a notion that older adults are entitled to their drugs or alcohol. Some individuals are afraid of taking away drugs or alcohol to this group because they may negatively impact their quality of life.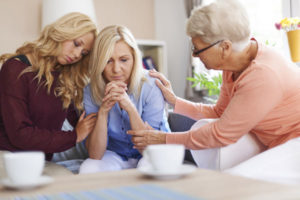 Drug and alcohol use present unique issues for our older population. The use of these substances can negatively affect both their mental and physical health that, unfortunately, begins to decline as we age. These changes that occur in older adults makes them less tolerant to the effects of drugs or alcohol that, in turn, can cause medical complications. Once our metabolism slows down, the way drugs or alcohol work in our body can be compromised. Substance abuse also increases the risk of falling and breaking bones that have become brittle, becoming addicted, and also for having suicidal tendencies.
Lower amounts of drugs or alcohol can have profound effects, and tolerance levels will be lower for these older adults. These groups will also have comorbid medical or mental health concerns. Psychiatric illness and substance abuse co-occur in the elderly population at rates of 21 and 66 percent. It is shown that depression and anxiety disorders are pervasive in older people who abuse drugs or alcohol. Using these substances is viewed as a way to self-medicate by temporarily reducing symptoms of mental illness. Unfortunately, this can only make these issues worse long term.
Many of the medications older people take are mind-altering and potentially addictive. When these medications are used for some time, they can cause dependence, which turns into an addiction. Unfortunately, older adults are more likely to take more medications for longer than they are supposed to.
Treatment Options for Older Adults
Recovery from addiction involves treatment for physical dependence as well as treatment for psychological addiction. For an older adult to begin therapy, they must first complete a detox phase where physical withdrawal from their abused substance ceases. Many treatment centers will incorporate a structured and supervised detox program that allows the older adult to be slowly weaned off their addictive substance rather than forcing them to use all at once.
Older adults' bodies are often more fragile and will need a more delicate approach to detox. The time it takes to transition their bodies into sobriety will depend on the person as well as their drug of choice. It's necessary to ensure that the older adult is monitored at all times for safety purposes.
Once an older adult finishes detox, ongoing substance abuse therapy will begin. Older adults can expect to work with addiction counselors both on a one-on-one basis as well as in group sessions to combat their addiction.
Older adult rehab centers are created with their clients in mind. These centers cater to each client with an emphasis on their specific needs. One person can find success by working in group settings, but others may require an individualistic approach. These treatment centers will also focus on how they can incorporate the older adults' family members in conjunction with individual and group therapy. It will allow for a solid foundation to be built on their quest to abstain from drugs or alcohol.
Choosing the right program can be difficult, but programs that specialize in working with the older adult population will be the best choice. A good rehab program for older adults needs to treat their clients holistically because there are other clients with psychological, physical, and medical issues that must also be addressed to be successful.
Get Help For Drug or Alcohol Addiction Today
Are you an older adult struggling with a substance use disorder? Our addiction specialists at Serenity at Summit want to help you today and offer our advice. Our experts can help you transition into sobriety and mitigate the dangers associated with drugs or alcohol. We understand that this is a difficult time for you and want to offer our services.
Let Serenity at Summit utilize our years of experience to treat your addiction and find the underlying causes pushing you to use drugs. Our addiction specialists are ready to listen to your story right now. Feel free to give us a call 855-956-4940 or contact us online to learn more about how we can help.