If you have insurance, a large percentage of the costs of drug rehab may be covered. Insurance plans now have to treat addiction treatment coverage the same way as other medical coverage.
Before enrolling in a drug rehab, make sure the program takes your particular insurance plan. Then, talk with your insurance provider to get specifics on exactly what services will be covered and to what extent. This way, you'll be fully aware of any out-of-pocket costs ahead of time.
Do Most Insurance Policies Cover Drug Rehab?
Yes. Per the Affordable Care Act, health insurance plans sold on the federal marketplace are required to cover mental health and addiction treatment as essential health benefits. Pre-existing mental health and addiction conditions are covered as well. These plans can't put a spending limit on treatment for essential health benefits like substance abuse and mental health treatment.
Many private insurance companies follow these same rules.
Since the implementation of the Affordable Care Act, more residents of the U.S. and Puerto Rico are covered by health insurance than ever before. According to research performed by the Kaiser Foundation, 87 percent of U.S. residents were covered by health insurance in 2014.
If you don't have health insurance, take care to choose a policy that offers you the coverage you need for drug rehab.
What Parts of Rehab Are Usually Covered By Insurance?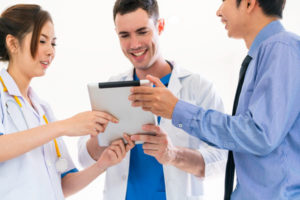 Most marketplace and private insurance plans cover:
Behavioral health treatment, which may include counseling and psychotherapy
Inpatient services for mental health and behavioral health, when needed
Outpatient therapy
Some medications used in substance abuse treatment
Generally, the services must be deemed "medically necessary" to be covered. Each insurance company may have a different process by which things are deemed medically necessary.
For example, inpatient treatment may initially be denied. You may be required to first attempt outpatient addiction treatment. If you relapse following an outpatient treatment program, you may then be approved for an inpatient program.
If your insurance plan covers behavioral health treatment, medications related to opioid addiction treatment will usually be covered. Again, they will have to be deemed medically necessary by the supervising physician.
Your insurance provider may have a specific process you need to follow regarding approval. Talk to a representative from the company to ensure you follow this process. Missing a step could result in your claim being denied.
Limits on Coverage
While insurance plans sold on the federal marketplace are required to cover treatment for substance use disorders, and most private insurance companies do as well, there may be limitations on services.
For the best coverage, you may have to choose a treatment center or addiction specialist in your insurance provider's network. Some plans allow you to get treatment from an out-of-network provider, but this care is usually covered at a lower rate, meaning you will pay more out of pocket.
Most insurance companies have tools on their sites that allow you to search for providers in their network. You can designate a specialty during your provider search. Choosing an in-network provider is the best way to maximize your coverage.
Many plans put a limit on treatment services in other ways. These limits may include:
A maximum number of days in inpatient treatment. There may be a quarterly or yearly limit on the number of days you can stay in an inpatient treatment program.
A maximum number of sessions. Your plan may outline a maximum number of therapy sessions that will be covered each quarter or calendar year.
Evidence-based treatment. Most insurance plans will only cover treatment that is backed by science. Experimental treatments or any therapies that have not been approved to treat the condition in question will likely not be covered.
Amenities. Many luxury treatment centers feature high-end amenities and services, and these are not generally covered by insurance. While the therapeutic and medical portions of care may be covered, complimentary services like massage therapy, spa treatments, and fitness programs may not be covered.
Per the Mental Health Parity and Addiction Equity Act of 2008, the limits on substance abuse and mental health treatment cannot be different than the plan's limits on similar medical services, like physical therapy.
Steps To Getting Drug Rehab Covered By Insurance
Examine Your Policy
Your first step to getting drug rehab covered by insurance is to look over your policy, especially as it relates to mental health and substance abuse coverage. Since few people keep hard copies of their insurance policies, you can find this information online. You may have to create an account at your provider's website to access the information.
What areas are clearly covered? Are there any gray areas that may be sources of confusion when planning treatment? As you read over your policy, write down any questions that come up.
Call Your Insurance Company.
Ask any questions that remain after you've read your policy. Get clarity on the following questions:
What percentage of treatment costs are covered if I use an in-network provider versus an out-of-network provider?
Are there limits on the number of days I can spend in an inpatient rehab?
Are there limits on the total number of outpatient sessions I can have?
What is my deductible?
Are copays associated with each therapy session?
What other copays exist?
Is detox covered?
What percentage of the costs will I have to pay after I reach my deductible?
What approval process is required for treatment to be covered?
Is medication-assisted treatment (MAT) covered?
Ask the representative about in-network addiction treatment programs that accept your insurance plan. They may be able to point you in the right direction with a referral.
Call Rehab Centers
Administrators at drug treatment centers are experienced in dealing with many different insurance companies. Most already have an understanding of the coverage and limits offered by various insurance companies. They can help you maximize your coverage for rehab.
As the health care provider, it's in their best interest to get the most coverage for their clients. They also have a deep understanding of the addiction recovery process and will know the various costs of the treatments you will likely need.
Ask the rehab representative the following questions:
Do you accept my insurance plan?
What kind of treatment do you think I'll need?
How much can I expect to pay for this care?
If certain recommended therapies aren't covered by my insurance, can we remove them from the treatment plan? Are there alternatives that are covered?
Are payment plans available to finance out-of-pocket costs that aren't covered by insurance?
Are there other ways to offset the costs of rehab?
Maximize Your Coverage
Fortunately, many people in the U.S. are covered by health insurance. Most of these insurance plans offer coverage for addiction and mental health services to some degree.
Be aware of any limits on your coverage for certain addiction treatments and medications. To get the most out of your coverage, consult with your plan administrator and a representative at your chosen drug rehab center. They can work with you to make sure you maximize your coverage and get the treatment you need.