Bayer AG, the German pharmaceutical and life sciences company, has introduced three of the most influential medicines in modern history: aspirin, heroin, and phenobarbital. Plus, the company, which has been in existence for more than 150 years, has a history and influence that remains unparalleled in its industry.
In 2017, Bayer's pharmaceutical operation was ranked 15th in the U.S. by revenue, according to PharmExec.com. Though it trails behemoths such as Pfizer, Novartis, and Roche, it still distributes two of the 10 best-selling prescription medications on the market in Eylea and Xarelto, according to BioSpace. The former treats diseases of the eye and the latter addresses stroke and systemic embolism.
Prescription medications are not the only market in which Bayer has a significant imprint. When the company acquired the controversial Monsanto Co. in 2018, it became the largest seed and agricultural chemicals provider in the world.
Nevertheless, the first iteration of this storied brand was as a pharmaceutical company, where aspirin became its first and most widely known product. Today, its prescription products are largely focused on cardiology and women's health care, along with treatments that address cancer, blood diseases, and eye disorders.
Read on to learn more about Bayer's prescription drug products, its historic ties to the most significant events if our time, and its association with one of the most addictive and notorious substances ever made.
The History of Bayer
The company that would come to be known as Bayer was founded in 1863 when a dye salesman (Friedrich Bayer) and a master dyer (Johann Friedrich Weskott) formed a partnership to manufacture and sell synthetic dyestuffs.
The financial foundation for this company was laid when it became a joint stock company and experienced unprecedented growth. From the late 1880s to the early 1900s, Bayer would evolve into a chemical company, establish pharmaceutical operations, and become an international entity.
This period of expansion was marked by the development of three significant products that would influence pharmacology for years to come.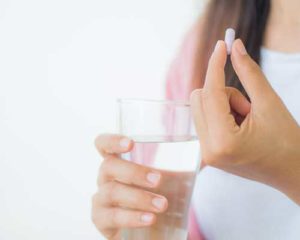 Aspirin
The company would market acetylsalicylic acid under the trade name Aspirin in 1899, which possessed the active ingredient found in the bark of willow trees and shrubs.
The Bayer company credits chemist Felix Hoffmann with synthesizing aspirin, which he reportedly used to treat his father's rheumatism. The drug was distributed as a powder and became a best-seller because of its pain-relieving properties. It was eventually sold as an over-the-counter (OTC) medication. Bayer was able to obtain a U.S. patent for the medication and enjoyed a 17-year monopoly on it.
However, Bayer's assets and trademarks in the U.S. got confiscated during World War I, which meant the company lost its ability to trademark "aspirin" in the United States, United Kingdom, and France. Aspirin remains a registered trademark of Bayer in 80 countries. What's more, it is included on the World Health Organization (WHO) Model List of Essential Medicines, which details the most important medications required for a basic health system.
Heroin
From 1898 to 1910, Bayer trademarked and marketed Heroin (diacetylmorphine) as a cough medication and morphine alternative. Bayer was not the first to make heroin, but it was the first to commercialize it. Why? Because at that time, tuberculosis and pneumonia were the leading causes of death and heroin provided patients relief because of its sedative abilities.
The drug got its name because the Bayer employees who tested the substance said it made them feel "heroic." The negative effects of the drug, however, would outweigh the benefits due to spikes in heroin-related hospital admissions. This caused Bayer to stop producing the drug in 1913.
Phenobarbital
Bayer led the discovery of phenobarbital in 1911. The year after, the company realized the medication's ability to treat epilepsy. Before phenobarbital and other barbiturates fell out of favor for benzodiazepines, it became one of the most widely employed drugs to treat epilepsy up until the 1970s. Along with aspirin, phenobarbital is included on the World Health Organization's (WHO) List of Essential Medicines.
Bayer, World War II, and the Holocaust
In 1995, Helge Wehmeier, then the CEO for Bayer, apologized to Holocaust survivor and Nobel Prize laureate Elie Weisel for his parent company's role in the genocide campaigns of Nazi Germany during World War II.
At the time, Bayer was part of a German chemical conglomerate called IG Farben that ran slave-labor operations during the Holocaust. Weisel worked at one of those factories as a teen.
"I have sorrow and regret and apologize for the inhumanity in my country, and for what I.G. Farben did to your people,″ Wehmeier said to Weisel at a speaking engagement in Pittsburgh.
It is estimated that the Holocaust — the result of Adolf Hitler's campaigns of genocide — claimed the lives of 6 million European Jews. IG Farben also had a large share of a company that developed Zyklon B gas, which was used to kill hundreds of thousands of Jews in Auschwitz, a complex of concentration and extermination camps operated by Nazi Germany in Poland.
After WWII, Allies seized IG Farben, where 23 company directors were tried for war crimes, and 13 were convicted. That parent company was split into its six constituent companies, which included Bayer. And then, three, which also included Bayer. The company would change its name to Bayer AG in 1972.
Top-Selling Bayer Pharmaceutical Products
Besides a pharmaceutical operation, Bayer AG has consumer health, crop science, and animal health divisions. According to its company site, Bayer had 241 consolidated companies in 79 countries throughout the world as of 2017. Its global headquarters are located in Leverkusen, Germany.
Pharmaceutical research, development, and manufacturing, however, remain at its core. Its best-selling pharmaceutical and prescription products include the following:
Xarelto (rivaroxaban): Factor XA inhibitor that treats and prevents blood clots.
Eylea (aflibercept): Blood vessel growth inhibitor that treats macular degeneration (AMD), macular edema, and diabetic retinopathy.
Xofigo (radium-223): Radiopharmaceutical that treats metastatic bone cancer.
Stivarga (regorafenib): This cancer medication treats colorectal cancer, gastrointestinal tumors, and liver cancer.
Adempas (riociguat): Used to treat pulmonary hypertension.
Mirena (IUD — intrauterine device): A form of birth control that comes in the form of a T-shaped piece of plastic that is inserted into the uterus.
Kogenate (clotting factors): Used to prevent or treat bleeding in patients with hemophilia A.
Nexavar (sorafenib): A chemotherapy medication that treats kidney, liver, and thyroid cancer.
Betaferon / Betaseron (Interferon beta-1b): Used to treat the flare-ups that result from multiple sclerosis (MS).
Adalat (nifedipine): A channel blocker medication that treats high blood pressure and chest pain.
YAZ /Yasmin/Yasminelle (drospirenone): Birth control pills to prevent pregnancy and utilized in menopausal hormone therapy.
Aspirin: A nonsteroidal, anti-inflammatory drug that treats headache, pain, fever, and inflammation. It also reduces the risk of heart attack.
Glucobay (acarbose): An anti-diabetic drug that treats type 2 diabetes.
Gadavist/Gadovist (Gadobutrol): A product utilized in magnetic resonance imagining (MRI) in adults and children.
Avalox / Avelox (Moxifloxacin): A fluoroquinolone antibiotic that treats infections.
Prescription Drug Dangers
Virtually any substance is capable of being abused, which can inflict substantial harm on the body. This prospect is especially true of prescription drugs.
Prescription drug abuse occurs when someone takes a medication in a dose amount or manner that is inconsistent with how it is prescribed. Also, taking someone else's medication or using a drug to produce some sort of effect (nonmedical use) also constitutes abuse, according to the National Institute on Drug Abuse (NIDA).
According to NIDA, an increase in prescription drug misuse over the past 15 years has been reflected in spikes of emergency room visits, overdose deaths, and treatment admissions for prescription drug use disorders and addiction.
Bayer does not sell medications that are considered popular substances of abuse, though it once marketed heroin during its early existence. Nevertheless, people who misuse prescription drugs can put themselves on a path of tolerance, dependence, and finally, addiction.
Someone develops a tolerance when he or she needs more of a substance to experience the effects produced by a previous dose. Dependence occurs when the body feels normal only when the medication is present; so much so that when use stops, it produces withdrawal symptoms.
Addiction is marked by compulsive behaviors that are centered on drug seeking and use in the face of adverse consequences.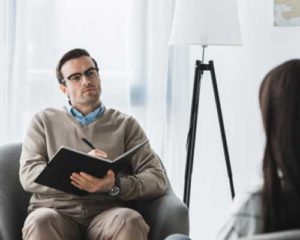 Why Professional Treatment Is Necessary
Professional treatment not only frees you from substance abuse and addiction, but it can also help you avoid the health consequences that come with such actions — if they have not occurred already.
Whatever the case, a reputable professional recovery program will treat prescription drug abuse as seriously as  alcohol, heroin, or cocaine addiction. Any abuse or addiction heightens the risk of death.
That's why professional recovery starts with a medically supervised acute treatment process in which an addictive substance is removed from your body, and any withdrawal symptoms that arise are treated.
After acute treatment, you can receive comprehensive therapy and counseling through clinical stabilization services or partial care.
When treatment is completed, a caseworker can connect you to a recovery community to provide you with ongoing support and counseling.
Professional addiction treatment can help you escape the clutches of prescription drug abuse and addiction.