Novartis, a Swiss-based healthcare company, is projected to generate an estimated $45.5 billion in revenue in 2019, the second-most among in the world for pharmaceutical companies, according to Statista, a market research portal. Only Pfizer is expected to generate more.
As one of the 10 largest global pharmaceutical companies in general, Novartis' largest share of revenue comes from its oncology products. It is also a leader in the field of generic drugs.
The Basel, Switzerland-based health care company has a vast reach and innumerable holdings. It is comprised of three divisions with a number of subsidiaries around the globe. Those three primary divisions are Innovative Medicines (pharmaceuticals), Sandoz (generics), and Alcon (eye care products).
Though its top-selling medications address conditions such as multiple sclerosis, psoriasis, macular degeneration, and leukemia, it distributes one of the most widely abused prescription drugs: Ritalin. The stimulant, which is used to treat attention-deficit hyperactivity disorder (ADHD) and narcolepsy in children and adults, has been a substance of abuse for years.
Read on to learn more about Novartis and its role in manufacturing Ritalin.
The History of Novartis
Three companies, with more than 250 years of history, converged to become Novartis in 1996. Those companies started out producing synthetic dyes for fabrics but eventually evolved to produce chemicals and pharmaceuticals, according to the Novartis company site.
Those companies were called Ciba, Geigy, and Sandoz. Ciba and Geigy, which would eventually merge, produced dyes. Ciba was founded in the middle of the 17th century and Ciba and Sandoz were founded in 1859 and 1886, respectively.
The newly-formed Novartis would begin an ambitious expansion through institutional development and acquisition. For example, it would create the Novartis Institutes for BioMedical Research (NIBR) in Cambridge, Massachusetts.
Through various acquisitions, the company bolstered its pharmaceutical, generics, biopharmaceutical, and eye care holdings. The most notable move by the company was to acquire Alcon, the largest eye-care company in the world at that time, for nearly $40 billion in 2010.
It has also conducted vigorous expansion and acquisition activities in the field of cancer research and medicine. What's more, the company has a 33 percent stake in Roche, another of the world's largest pharmaceutical companies.
As it stands, Novartis' 10 best-selling medications in 2018 include the following, according to the company's site:
Gilenya
Cosentyx
Lucentis
Tasigna
Sandostatin
Gleevec/Glivec
Afinitor/Votubia
Galvus
Promacta/Revolade
Tafinlar/Mekinist
What Is Ritalin and Why Is It Dangerous?
Novartis makes three forms of Ritalin, an extended-release capsule, a sustained-release tablet, and a regular tablet.
Ritalin is the trade name for a stimulant known as methylphenidate, the active ingredient in the medication. It is used to treat ADHD and narcolepsy and comes as a patch, tablet, capsule, and even a liquid. It is prescribed for adults and children over age 6.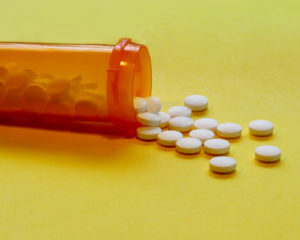 People with ADHD have a condition that causes a lack of excitatory activity in their central nervous system (CNS). CNS stimulants like Ritalin work to activate and increase the dopamine and norepinephrine neurotransmitters, while blocking or slowing the reabsorption of those chemicals.
This action leads to improved activity and communication, boosting the brain's ability to engage in executive function. Ultimately, Ritalin alleviates and reduces the symptoms of ADHD such as hyperactivity and impulsiveness. People who use it also demonstrate longer attention spans. It also increases wakefulness, performance, and vigilance in individuals who suffer from narcolepsy.
The Dangers of Ritalin
Ritalin can enhance focus in people who do not have ADHD. When taken at larger doses, the drug can pose devastating effects.
The U.S. Drug Enforcement Administration (DEA) designated Ritalin and other ADHD drugs as Schedule II controlled substances, meaning they carry a high potential for abuse and could lead to psychological or physical dependence.
ADHD medications like Ritalin are among the most addictive substances that possess medical use, along with prescription opioids like OxyContin, Percocet, and Dilaudid.
When taken as prescribed, Ritalin does not pose a great risk of physical addiction. However, it does present a mild risk for psychological addiction. When it is taken at larger doses, however, the risk of addiction grows. What's more, the drug can produce a variety of effects, which signal a substance abuse disorder. They include:
Appetite loss
Anxiety
Stomach pain
Headache
Nausea
Insomnia
Dizziness
Altered sleep schedule
Heart palpitations
Weight loss
Less-common side effects can include:
Seizures
Blurred vision
Changes in eyesight
Paranoia
Hypertension
Depression
What's more, Ritalin can be fatal at high doses. It can also produce a multitude of overdose symptoms which include:
Headache
Fever
Vomiting
Nausea
Diarrhea
Anxiety
Seizures
Loss of consciousness
Inappropriate happiness
Fast, pounding, or irregular heartbeat
Confusion
Agitation
Tremors
Muscle twitching
Visual/auditory hallucinations
Sweating
Flushing
Widening of pupils (black circles in the middle of the eyes)
Dry mouth or nose
How Drug Makers Have Profited From Ritalin
It's worth noting that the use of Ritalin and other study drugs have doubled in the past 10 years. What's more, ADHD diagnoses in children have increased by 41 percent between 2003 and 2013, according to a report from the U.S. Centers for Disease Control and Prevention (CDC).
This demand has also led to Ritalin abuse. People ages 18 to 25 are the age group that tends to abuse ADHD meds. According to a survey sponsored the Partnership for Drug-Free Kids, almost one in five college students has abused prescription stimulants like Ritalin and Adderall.
They take these drugs because they heighten focus and provide the necessary boost to endure all-night study sessions and complete difficult assignments. The payoff, of course, is high academic or professional achievement and increased opportunities.
Sometimes, young people take these medications to balance a busy schedule.
"The typical stimulant user, according to an official from the Partnership for Drug-Free Kids who spoke to WebMD, resembles the following: "While there is some 'recreational' abuse, the typical misuser is a male college student whose grade-point average is only slightly lower than that of non-abusers, but who is juggling a very busy schedule that includes academics, work, and an active social life." "
Partnership for Drug-Free Kids
With that increase in ADHD diagnoses, companies like Novartis have been poised to take advantage by meeting this increased demand.
Ritalin is not among its best-selling drugs, but Novartis still made $236 million off of it and Focalin in 2017. It's worth noting that sales declined from 2016 when both drugs made $282 million for the company.
Why Professional Treatment Helps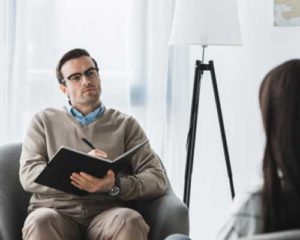 Prescription medications like Ritalin can be highly addictive, where attempting to quit "cold turkey" can be dangerous. Ritalin can produce adverse effects that only professional treatment can remedy.
In a professional recovery program, you can access services that comprise the continuum of care. These services include comprehensive therapy, counseling, and support to break the cycle of addiction.
If you abuse Ritalin or other prescription medications with alcohol, benzodiazepines, or opioids, it can be fatal. Thus, professional treatment is absolutely vital to your health and life.
The first stage of care for your Ritalin addiction is acute treatment, where the drug and other toxins are removed from your body. At this stage, any withdrawal symptoms will be alleviated safely and comfortably.  Depending on the severity and nature of your Ritalin addiction, you can receive comprehensive therapy and counseling through clinical stabilization services or partial care.
You can also get connected with other people in recovery who can help you stay sober.